Welcome to Mr. Wilson's Page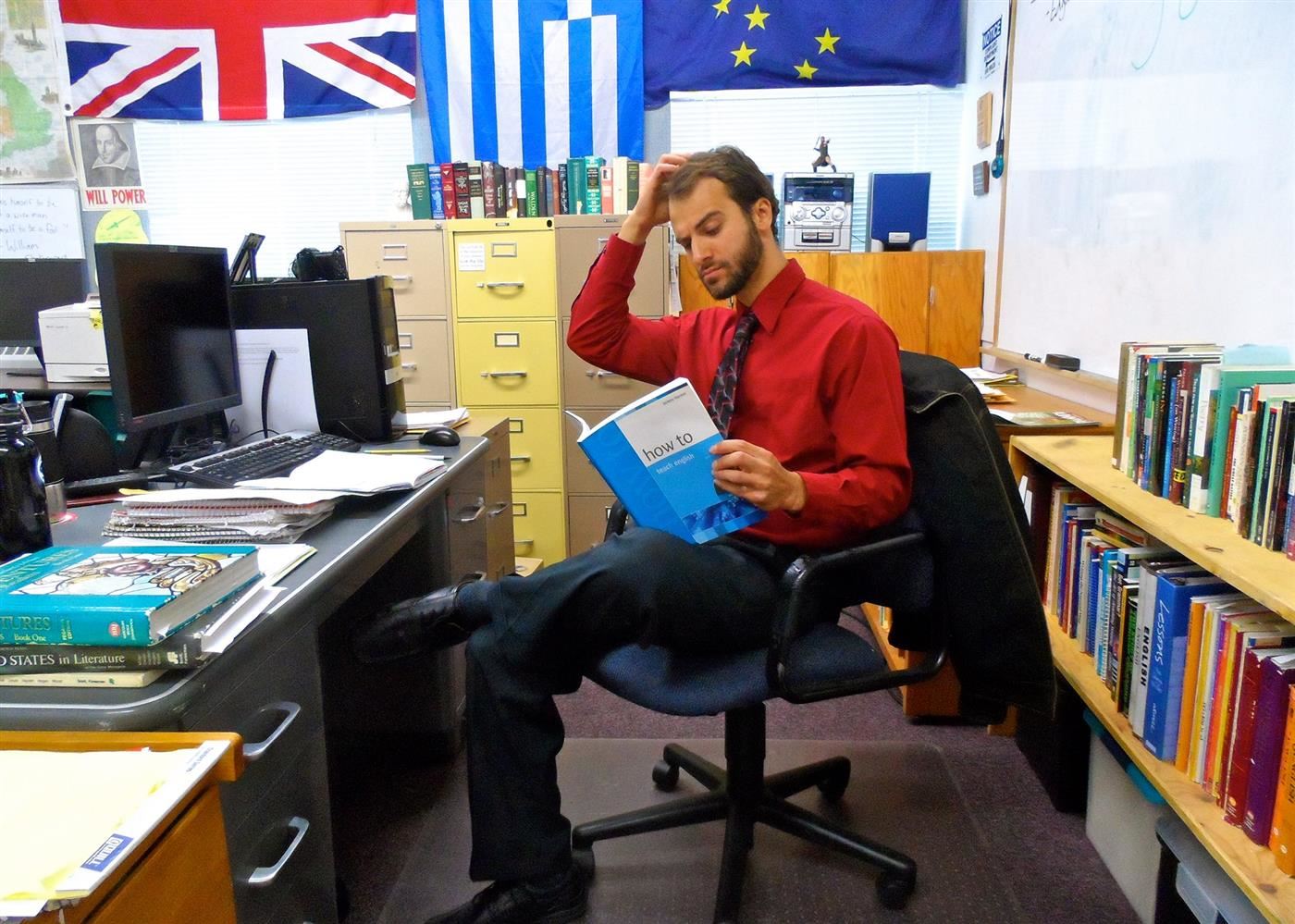 Phone: 208-578-5030 Ext. 2364
Email:
Degrees and Certifications:
Bachelor of Science in Secondary Education/English from Northern Michigan University, Master of Arts in English from Northern Michigan University, TEFOL/TESOL Certificate from Maximo Nivel Executive Language Center, Idaho Certificate 8120 English (5-9), Idaho Certificate 7120 English (6-12), Idaho Certificate 7511 Physical Education (K-12), Idaho Certificate 7521 Health (K-12), Oregon Certificate Language Arts (PK-12), Oregon Certificate Health (PK-12), Oregon Certificate Physical Education (PK-12)
Nestled between the swirling sea ice of Bristol Bay and an endless expanse of frozen tundra, I was raised in the remote salmon-fishing town of Naknek, Alaska where I return for the commercial fishing season every summer. I left Naknek when I was 18 and achieved a Bachelor of Science degree in Secondary Education/English with a minor in Physical Education at Northern Michigan University in Marquette, Michigan. After graduation, I traveled Europe and worked as substitute teacher in the Bayfield County area of Wisconsin before accepting my first full-time job at Lucas-Luray High School in the state of Kansas. There, I taught 9-12th grade English, Literature, Creative Writing, and Communications. I also coached Forensics. When the school was consolidated due to budget cuts in the district, my next step was attaining TEFOL (Teaching English as a Foreign Language) certificate at Maximo Nivel Executive Language Center in Cuzco, Peru. As a volunteer, I taught English to both children and adults. Soon after this experience, I enrolled at Northern Michigan University a second time and began a degree in history, but I never finished. Before I completed the credits, I accepted a position in Winnett, Montana where I taught 7th-12th grade English, K-10 PE, and K-10 Health. I was also in charge of the yearbook, a weekly school newsletter, and acted as the advisor to the junior class. It was Winnett where I first coached Cross Country, first as an assistant and then as the head coach. I coached Track and Field as well, specializing in coaching the distance runners as an assistant to the head coach.

I did not stay in Winnett. Eventually, I took a position at Henley High School in Klamath Falls, Oregon where I met the now-Mrs. Wilson. There, I taught sophomore and senior English and was responsible for advising the Senior Capstone project. I soon returned to Northern Michigan University, this time for my Master of Arts degree in English with a concentration in Writing. My focus was non-fiction, and my thesis addressed extended metaphors of the tide through a lens of eco-criticism. I moved to Idaho soonafter to rejoin my then-fiancee. Eventually, I accepted the position here at Wood River Middle School as an English Language Development Specialist and Co-Teacher. I have now co-taught in 6th grade Science, 6th grade Math, and 6th grade English. Over at Wood River High School, I again began as an assistant Cross Country Coach and soon assumed the role as head coach.

Of course, I have a life outside of teaching, academia, and coaching. When I was a teenager, I started running to get in shape for wrestling. I wasn't very good at wrestling, but the running stayed with me into adulthood. I ran my first marathon when I was 21, and I ran 24 more of them between 2006 and 2016. My passion for running now is expressed through ultramarathons (any distance longer than a standard 26.2-mile marathon), and I have now run over 40 of them from 50 kilometers to 100 miles. I also love mountain biking, cross-country skiing, and since I've moved to this area, downhill and backcountry skiing. In the summertime, I work as a commercial fisherman back in Alaska. It is something I have done since I was 11 years old. It's when that swirling sea ice begins to melt that the salmon, following an unexplainable inner urge to run forward, begin their return to their natal lakes and streams. I guess I do the same thing.