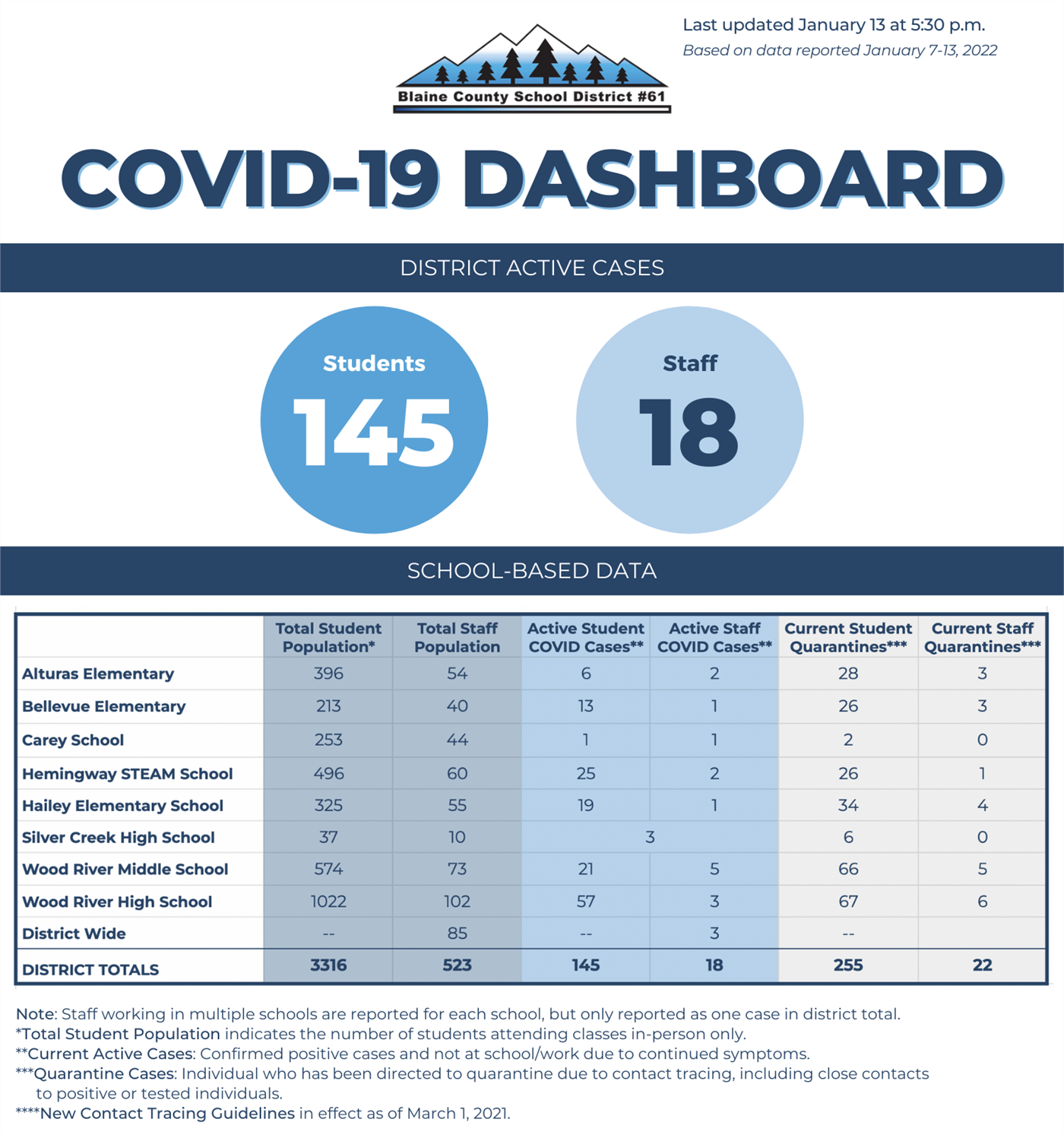 Each week we will publish on our website information on the number of positive COVID-19 cases found in BCSD the previous week. Please use this data as a reminder to use safe practices to keep our students, staff, and community healthy and our schools open.

Wear a cloth face covering or mask.
Watch your distance.
Wash your hands.
Stay home if you are sick.

Semanalmente publicaremos en nuestro sitio web información sobre el número de casos positivos de COVID-19 encontrados en el BCSD la semana anterior. Por favor, utilice esta información como un recordatorio para emplear prácticas seguras y así mantener a nuestros estudiantes, personal y comunidad sanos y nuestras escuelas abiertas.

Use un cubrebocas/mascarilla o una cubierta facial de tela.

Tenga precaución en cuanto a mantener su distancia.

Lávese las manos.

Quédate en casa si estás enfermo.