Welcome to Mr. Bailey's Page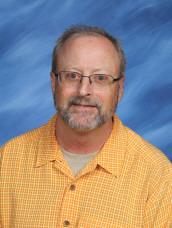 Phone: (208) 578-5030 ext. 2350
Email:
Degrees and Certifications:
AA - Honors, Peninsula College, BA in English - Western Washington University, BA in Education - Central Washington University, Idaho Department of Education issued Idaho Education Credential.
Mr.

Bailey

Originally from the Puget Sound environs, I moved to the Wood River Valley in 1988.I began guest teaching in 2004 having the wonderful opportunity to teach in all the schools in the district to students of all ages. Later, I contracted with the district as a CBRS therapist, facilitating students' progress through school. In 2016, I joined the district as a special education paraprofessional in 8th grade. This year, 2018-19, I am teaching two courses of 8th U.S. History, one of 7th Academic Advisement, all the while maintaining a toehold in the best of all possible worlds: three courses of 8th grade Academic Extension. Yay.

I enjoy skiing, travel, reading, cycling, hiking, etc. For example, I have traveled (i.e. beat brush) with my stalwart companions through the Olympic Mountains following the route of the famed Press Expedition of 1889-90, the first expedition to cross these mountains. I consider it a real honor to be able to work with the staff and students of Wood River Middle School.