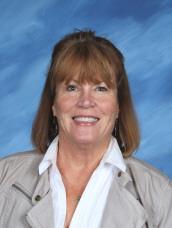 Phone: 208-578-5050 ext. 2525
Email:
Degrees and Certifications:
BA: University of the Pacific Reading Recovery, Portland University
Mrs.

Fitzpatrick

This year will be my 38th year teaching!!! I began my teaching career at Hemingway Elementary in 1981 teaching 4th, 6th, and then 3rd grade. I taught here for 11 years, then moved away for 17 years; the stars aligned and I was able to come back full circle! I have worked in 4 different schools, 3 different states, and with 12 different principals. Over the course of time, I have taught every grade K-6 at least one year or more! The majority of my teaching career has been in the regular classroom in the primary grades K and 1. I became Reading Recovery certified in Portland, Oregon which gave me a keen understanding in teaching struggling students how to read by "untangling" their confusion. I LOVE being with children and spending time with them every day. In my free time I enjoy being with my family, skiing, swimming with a Master's group, biking, READING!, drawing, writing, and playing my new puppy named Ally.


This link gives parents some key pointers of how to read with their child at home.

https://www.cultofpedagogy.com/reading-homework-tips-for-parents/

The only part I would like to edit is that when your child works at a "tricky/new" word and then wonders if it is correct - YOU give the prompt: "YOU decide*." This way, the child is learning and confirming all by themselves.

*"You Decide" by cross-checking:

1) Does the word MAKE SENSE? [i.e. is it horse or is it a pony?]

2) Does it SOUND RIGHT? [Could the book read: "The cowboy rode the horse?" Do we TALK THAT WAY?]

3) Do ~most of the letters match? ...even the letters in the middle of the word?...?

Then you know if you are correct or not! If you are incorrect, re-read and try again!