Engineering & Design
Engineering and Design is a dynamic, hands-on minds-on engineering technology education laboratory for Blaine County School District students.

Students in grades K-12 use problem-solving strategies to find solutions to modern day problems. Our program is project-based, with an emphasis on the three main technology systems as defined by the International Engineering Education and Technology Standards: Physical Systems, Design & Engineering, Biotechnology/Chemical Systems, and Information Systems.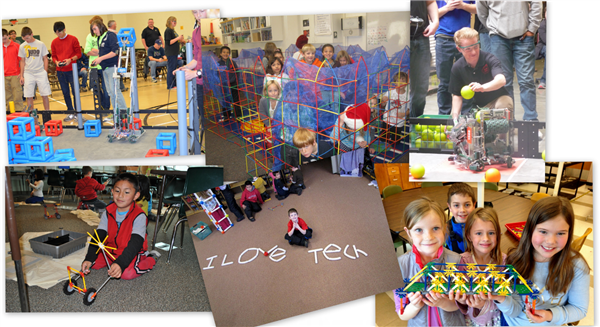 What is Engineering & Design?

Engineering and Design is the means by which humans solve problems, fill needs, and create new products and procedures.
It is every process or innovation that humans have or will have designed, invented or constructed to solve a problem or fill a need.

Learning Standards

State of Idaho Content Standards (Information and Communications Technology)

Standards for Technological Literacy (ITEEA)

School Engineering & Design Websites