Return to Headlines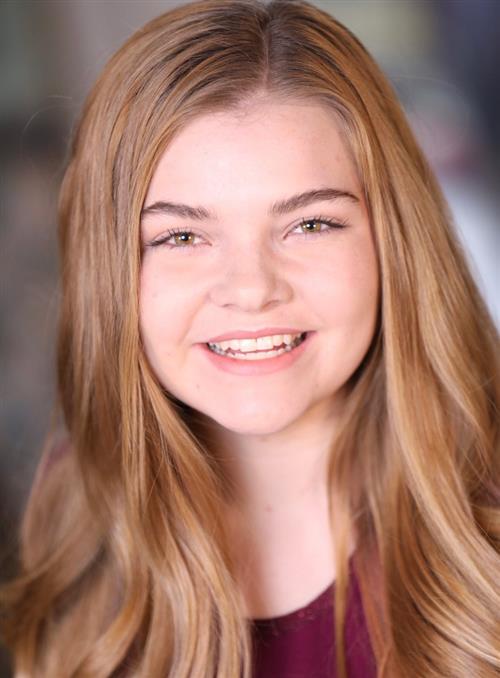 Traducción al español
Alaylia Norton
Alaylia Norton Shoots for the Stars
By Emilee Mae Struss for The Weekly Sun
Silver Creek High School student Alaylia Norton is 17 years old and already shooting for the stars. In fact, Norton hopes to be a star, as a professional singer and actress.
"I absolutely love singing and acting," Norton said. "That is where I am headed."
Norton started singing in third grade. Her favorite genres of music are folk/indie and pop. Norton also joined Colla Voce, an all-female jazz choir at Wood River High School, for two years prior to speaking with a record label interested in helping her develop her singing to a professional level. The record label is Kings of A&R.
"I think this is phenomenal," Norton said in reference to Kings of A&R.
Norton has also been acting for several years. She joined St. Thomas Playhouse last summer. She said "Sister Act" and "Seussical The Musical" were her favorite performances.
Norton hasn't always attended Silver Creek High School; she made the switch just two years ago. She describes SCHS as the perfect alternative to accommodate her development in singing/acting. She is now teaching a dance class at SCHS and enjoys sharing her passion for dance with others. Her schedule allows for flexibility when traveling to auditions, some of which are in Los Angeles.
"With the record label," Norton said, "I hope to have some big opportunities coming up."
Right now, Norton is working at Spirit N' Motion Athletic School in Hailey, teaching gymnastics, which is another talent of Norton's. She was in gymnastics for four years, cheerleading for 12 years and dance for 10 years.
"I love all the energy of competitions with stunting, jumping, tumbling and all of it together," Norton said.
The WRHS Cheer Team is headed to the district level for a competition in the hopes of making it to the state championships in March.
Next year, Norton is taking a "gap year" to focus on fundraising for the record label and performing. She is well aware that the common decision to pursue higher education will always be there for her. And if singing/acting doesn't work out for Norton, she plans to pursue a degree in criminal psychology.
"I love the intensity of it," Norton said. "And I just find it so interesting, like crime scene investigations and stuff."
When Norton isn't singing, dancing or acting, she is practicing the ukulele or the guitar. And although she says her brain is naturally more "English and history," she is also interested in science and maintains a 3.95 GPA.
With Norton's many talents, she is not lacking in options, post-graduation, but says pursuing singing/acting is option number one.
"This is for me," Norton said. "This is my dream."
Each week, the Weekly Sun will be profiling a local high-school student. If you know someone you'd like to see featured, e-mail emilee.struss@gmail.com.