Return to Headlines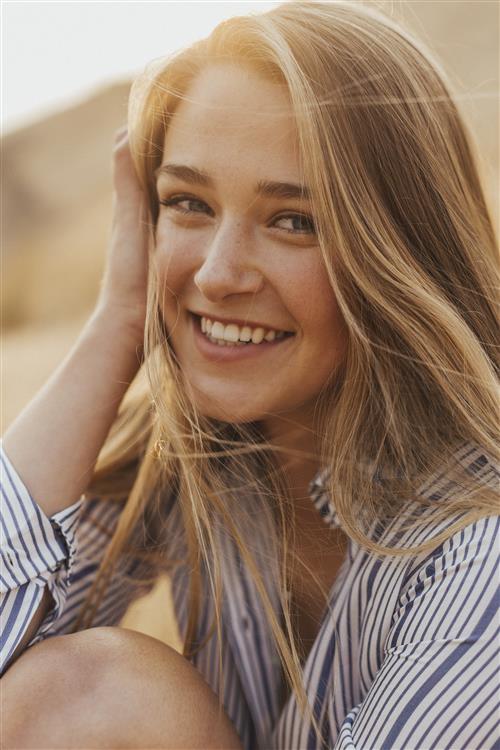 Traducción al español
Lily Brunelle
SVSEF Nordic skier takes it to the Ivy League
By Emilee Mae Struss for The Weekly Sun
Wood River High School senior Lily Brunelle has only known ski towns—she was born in Big Sky, Mont., and then moved to the Wood River Valley with her family when she was seven years old.
The ski-town life has contributed to Brunelle being a great competitive Nordic skier—a skill she will take with her to Boston next year while attending Harvard University.
Brunelle started skiing with the Sun Valley Ski Education Foundation in second grade. In the off-season, she enjoys staying in shape by mountain biking in the fall and playing tennis in the spring.
"I switched from soccer to mountain biking my junior year," Brunelle said. "And it was one of the best decisions I've ever made."
Brunelle joined the Wood River Mountain Biking Team and discovered it to be not only a great way to stay in shape but also a great way to explore more of the vast wilderness surrounding the Valley.
"Growing up here," Brunelle said, "it has been really nice to have the ability to drive max 20 minutes and you're in the mountains with the freedom to explore."
Post-graduation, Brunelle will have a completely new landscape to enjoy while skiing with the team at Harvard.
"I am definitely ready for a change," Brunelle said. "I'm also a little nervous about the lack of rocky mountains, but looking forward to a more urban area."
Brunelle isn't sure of a specific area of study yet, but is leaning heavily toward majors in math and science—possibly engineering.
"I am more logistical and find math and science more interesting," Brunelle said. "I also love studying the environment."
This year, Brunelle is taking A.P. Calculus II, American Government, Ceramics, A.P. Physics II, A.P. Statistics and College English. She is also involved in Next Generation Politics (NGP), a club offered at WRHS.
"NGP surrounds me with a crew of people who I am not typically around," Brunelle said. "And it helps me form different ways of thinking."
Each week, the Weekly Sun will be profiling a local high-school student. If you know someone you'd like to see featured, e-mail emilee.struss@gmail.com.