Return to Headlines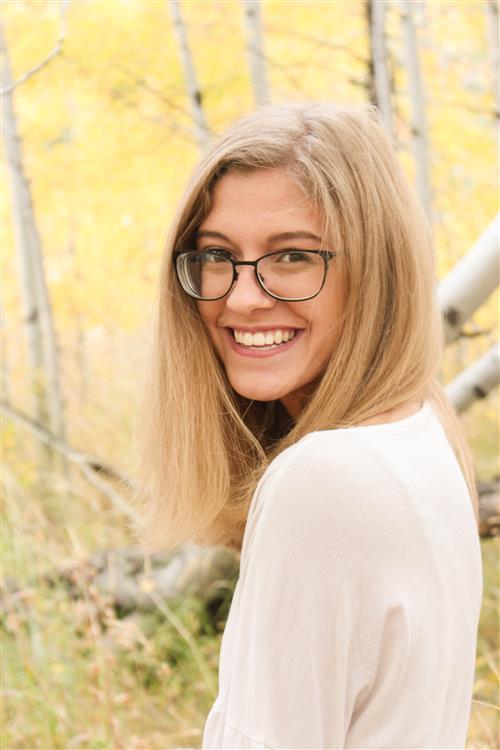 CLARA HARDING
Outstanding debate team member has sights on East Coast
By Emilee Mae Struss for The Weekly Sun
Wood River High School debate team captain Clara Harding would argue her mental muscle is worked as hard as any athlete's physical one.
"Debate isn't viewed like a sport," the senior said, "but we put just as much time in as athletes do."
Harding and her debate partner recently won a debate tournament hosted by Centennial High School in Boise. She has participated in debate since her freshman year and attributes a large portion of her interest in politics and debate to her parents.
"My parents are both really active in politics," Harding said. "And when I joined debate in high school, I started to form my own opinions."
Harding has also placed in her participation as a member of Model UN, a club where students model the United Nations in solving diplomatic disputes. She received honorable mention for the best delegate when representing the United Kingdom while discussing privacy in the digital age and businesses' role in reinforcing human rights.
Harding also was an instrumental member in starting Idaho's first Next Generation Politics chapter; was elected as the junior leader for National Honor Society last year; and is the debate team captain this year. She is also involved in Amnesty International, W.A.T.E.R. club and Model United Nations.
This semester, Harding is taking A.P. Government, A.P. Literature, Debate, A.P. Statistics, Introduction to Art, and A.P. World History. Her GPA, which she knew to its exact point from sharing it during a college interview earlier with Hamilton University in New York City, is 4.17. She hopes to attend Hamilton University and pursue a degree based on the social sciences or English.
"I really enjoy literature," Harding said, "even though it's my most challenging subject."
She also enjoys creative writing, which was the inspiration behind her personal project in school. Personal projects are a graduation requirement designed by the student to display an area of interest.
Harding chose to write a 90,000-word urban fantasy novel. The premise of the book is centered on human-like people that have specific powers to manipulate the world. These creatures are discriminated against in the storyline by the government.
"They're basically punished for what they can do and it mimics how I view discrimination in our world," Harding said.
Harding also enjoys reading young-adult fiction novels written by authors such as J.K. Rowling and Cassandra Clare, both New York Times best-selling authors.
"I'm inspired by J.K. Rowling because she went from starving to being really rich just by writing," Harding said.
As her years at WRHS come to a close, Harding hopes to discover a new urban lifestyle with greater publishing opportunities on the East Coast.
She counted her parents and their atypical gender roles (dad works from home and mom outside of it) among her greatest assets.
"They're such a good team—both leading with compassion and kindness," Harding said. "It's really amazing and inspiring to watch."
Each week, the Weekly Sun will be profiling a local high-school student. If you know someone you'd like to see featured, e-mail emilee.struss@gmail.com.
Photo by Lindsay Browder