Return to Headlines
HAILEY ELEMENTARY ANNOUNCEMENT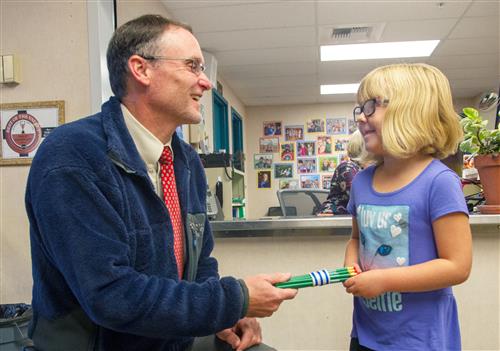 Traducción al español
Blaine County School District Announces the Resignation of Hailey Elementary Principal
Blaine County School District announces the resignation of Hailey Elementary Principal Thad Biggers. Biggers has served in education for 14 years, the past four have been as principal of Hailey Elementary.
Blaine County School District Superintendent Dr. GwenCarol Holmes said, "We are grateful to Principal Biggers for his leadership at a time when the students body at Hailey Elementary was undergoing change. Principal Biggers and his staff created a warm and inviting environment for all students. The significant reduction in discipline issues and the increase in academic achievement is testament to his leadership. He led the charge in establishing high expectations for all students and students responded in turn. We appreciate having ample notice to begin the search for a new principal to lead Hailey Elementary."
Holmes continued, "As the Blaine County School District begins searching for a new principal of Hailey Elementary, the district looks forward to building on the accomplishments of the staff and students at Hailey. The process to find a new principal will begin with input from Hailey Elementary staff and parents."
Principal Biggers stated, "It has been an honor and privilege to work with the students, staff, parents, and community during my time here at Hailey Elementary. My hope is to work more closely with students in the future and I plan to stay in the valley."
Superintendent Dr. GwenCarol Holmes will meet with staff and parents to identify the desired characteristics of a future principal. The meeting for Hailey Elementary parents is Wednesday, February 6 at 6:00 p.m. at the school library. The search will be comprehensive and the interview committee will include staff and parents from Hailey Elementary School. Final selection will be made by Superintendent Dr. Holmes after the final candidate meets with staff and parents.
The district anticipates hiring a new principal by the end of the school year. Principal Biggers will remain as principal through the end of the current school year.