Return to Headlines
Congratulations to Jesse Cole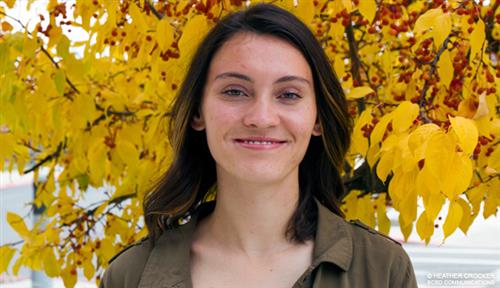 Jesse Cole was recognized by the National Merit Scholarship Corporation last month as a Commended Student. Cole is one of 34,000 Commended Students who qualified through the 2015 Preliminary SAT/National Merit Scholarship Qualifying Test. Her selection places her among the top 50,000 of over 1.6 million students who entered the program.
Her successes in school include both academic and athletic distinctions. Cole has taken ten Advanced Placement (AP) classes including, AP Calculus AB and BC, Government, History, Spanish Language, Language and Literature.
WRHS Counselor Jeff Ford stated, "As an outstanding soccer player Jesse has achieved many milestones and awards. She surpassed the leading scorer in the school's history and served as captain of the team the past two years. She was recognized for the All Conference Team several times including Player of the Year."
WRHS Principal John Pearce stated, "Jesse is the definition of a model student and the kind of person we should all aspire to be. Not only is Jesse a top level student, she volunteers time to work with disadvantaged students while maintaining a healthy athletic schedule. I'm not completely sure how she gets it all done, but Jesse is truly an amazing young person and very deserving of this distinction."
National Merit Corp. wrote in a letter to Jesse, "Your performance on the qualifying test was outstanding and recognition as a Commended Students is a credit to you, your parents, and your high school." Congratulations Jesse!