Return to Headlines
Read the Proposed Budget Overview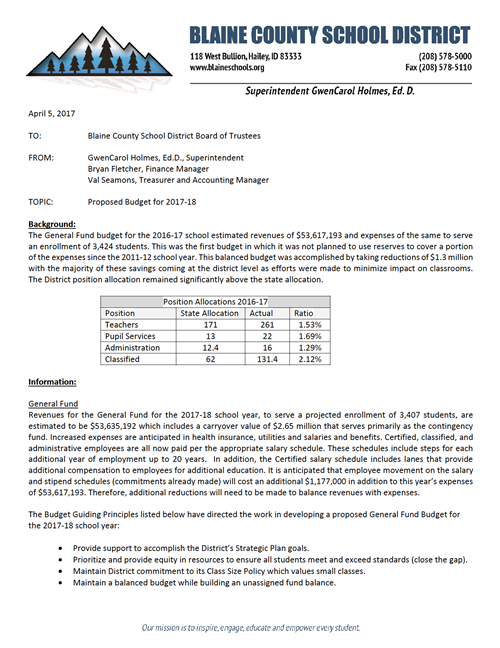 The Budget Guiding Principles for the General Fund for next year are:
Provide support to accomplish the District's Strategic Plan goals.
Prioritize and provide equity in resources to ensure all students meet and exceed standards (close the achievement/opportunity gap).
Maintain District commitment to its Class Size Policy which values small classes. Maintain a balanced budget while building an unassigned fund balance.
Read more here.