Return to Headlines
Blaine County School District Shares Results of Youth Survey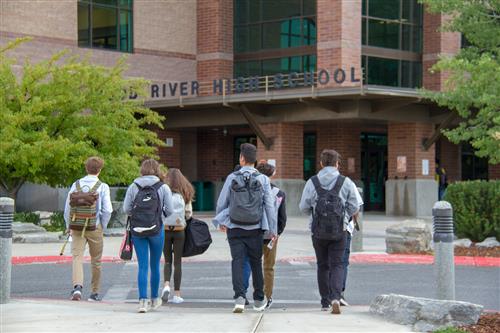 In the spring of 2018, Blaine County School District (BCSD) collaborated with the Drug Coalition to sponsor the Developmental Assets Profile survey for youth in Blaine County. The results of the survey are now available and were presented to the BCSD Board of Trustees in October.
Blaine County schools and youth organizations have been collecting this data since 2002 and using it to assess how organizations and schools can support our youth and their development. BCSD Mental Health Therapist Laurie Strand stated, "The Developmental Assets Profile survey helps identify strengths and areas of improvement in providing social and emotional support to youth for success in life ." The survey asks questions regarding drug/alcohol use, family/peer support and internal assets such as social competency and personal identity.
Last spring the survey was given to students in grades 6, 8,10 and 12 at Wood River Middle School, Wood River High School, Silver Creek High School, and Carey School.
Strand continued, "The results of this survey will give our schools a perspective on the experiences and opinions of youth in Blaine County. Information was gained regarding student drug and alcohol use in addition to their commitment to learning, level of empowerment and other strengths."
Results of the survey indicated that students feel they have adequate levels of support, empowerment, boundaries and expectations and social competencies. Overall, students are vulnerable in areas related to the constructive use of time, positive identity, commitment to learning and positive values. The School District is focused on more prevention efforts, and after a review by the District's Wellness Committee last year on efforts to prevent substance abuse, BCSD convened an ad hoc committee to develop lessons for 5, 6, 7 and 8 grades that address the impact of substances on brain development and teaches resistance skills to students.
Blaine County School District social workers and counselors plan to use the survey results with staff, students, teachers, parents, law enforcement and community leaders. Staff at Wood River High School and Wood River Middle School received information about the results of the survey. Students at both schools will receive a summary of the results on the student news.