Return to Headlines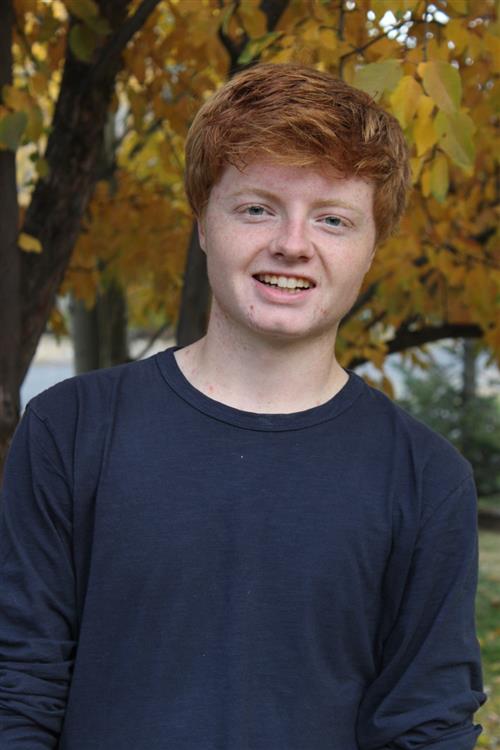 Jack Keating Excels In Academics
By Emilee Mae Struss for The Weekly Sun
Jack Keating, a senior at Wood River High School, is currently taking a full course load of AP classes; maintains a 4.21 GPA; plays tennis six days a week; and is involved in debate, Model UN, Next Generation Politics and local political campaigns.
"I like politics because someday I'd like to be able to make real change," Keating said. "And I think I can do that through politics."
Keating moved to the Wood River Valley with his family when he was 5 years old, from Austin, Texas. He started playing tennis when he was 7 years old and hasn't put down the racket since.
"My main passion," Keating said, "is definitely tennis."
He plays year-round and won a state championship last year in doubles. Keating is thankful for a local adult men's league that allows him to play with them.
"Those guys are so much better than I," Keating said. "And they make me better, so I'm thankful for that."
Keating seeks to be as academically sound as possible. This semester, he is enrolled in AP Government, AP Literature, debate, AP Environmental Science, and AP Comparative Government.
"I am actually more into humanities," Keating said. "My friends are all math geniuses and I just find politics interesting."
This year, Keating is involved in the legislative campaigns of Muffy Davis, Michelle Stennett and Sally Toone, as part of a fellowship program. Keating also has a community service project with The Community Library where he interviews and documents the atypical stories of how people came to the Valley.
"I love English and writing," Keating said, "so I'd like to get into speech writing as a potential career."
Keating is inspired by his parents, both of whom he sees as politically cognizant individuals. They have encouraged him to grow academically and assisted in his search for universities post-graduation.
Each week, the Weekly Sun will be profiling a local high-school student. If you know someone you'd like to see featured, e-mail emilee.struss@gmail.com.