Return to Headlines
SUPERINTENDENT THANKS STAFF FOR HELPING ALL STUDENTS SUCCEED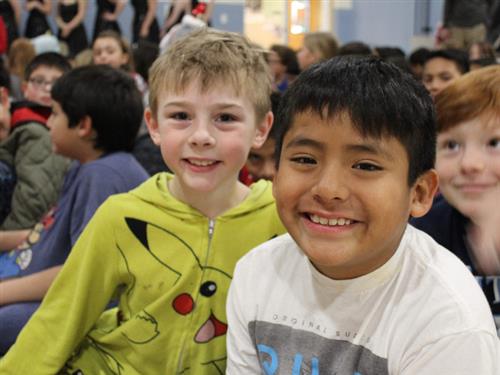 February 18, 2020
Dear Blaine County Neighbors,
Students and staff in the Blaine County School District are slightly over halfway through the school year. I would like to take a moment to recognize and thank the staff for their incredible efforts each day in our schools to ensure that all students master the Idaho Content Standards. The State of Idaho holds us accountable for this.
When I started teaching many years ago, I was responsible for making sure I taught all that was expected for first grade. When we teach today, we are expected to ensure every student has learned the content, not just been exposed to it. This, of course, is a much higher standard.
As educators, we came to the profession largely because we love and are dedicated to children: We want every one of them to succeed. As we have committed ourselves to ensuring every child masters the standards, we have had to examine our practices and change the way the school system works to meet the challenge.
We have increased the number of students who graduate from high school. We have increased the number of students who participate in at least one advanced opportunity class (college-level work). We have done this by changing our system and offering different supports to different students based on their individual needs. The minimum outcome for each student is the same: master the standards. But how each student gets there may require different supports.
We continue to examine our practices in literacy (in all subject areas) and mathematics, as we still have students who are not yet mastering these standards. This work is hard and demanding, and I am so proud of the way all employees in the Blaine County School District have engaged in doing their part to help all students master the standards. From the moment they greet your child at the bus stop, at the door of the school, in the classroom, in the lunchroom, all the way to when they say good night after evening athletics, BCSD staff are dedicated to doing "Whatever It Takes" to ensure each child is learning at a high level. They are dedicated to building a system that supports the needs of all students, rather than using a one-size-fits-all approach.
I am extremely grateful for the dedication and professionalism of the BCSD staff!
With gratitude,
GwenCarol Holmes, Ed.D.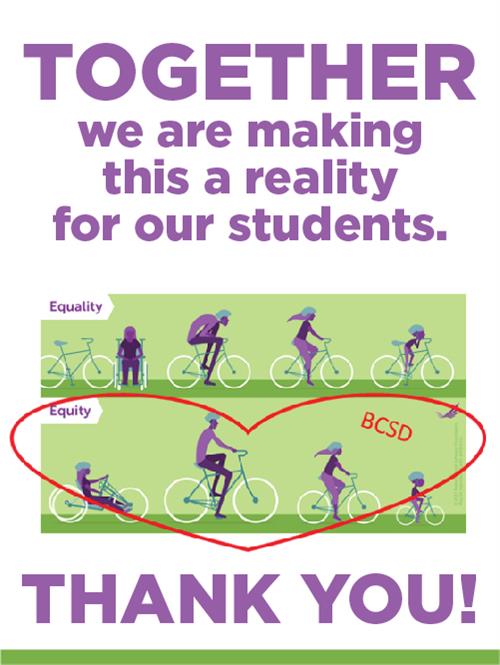 Superintendent
Estimados vecinos del condado de Blaine:
Los estudiantes y el personal del Distrito Escolar del Condado de Blaine están a poco más de la mitad del año escolar. Me gustaría tomar un momento para dar un reconocimiento y agradecer al personal por sus increíbles esfuerzos que realizan a diario en nuestras escuelas para asegurar que todos los estudiantes dominen los Estándares de Contenido de Idaho. Ya que el estado de Idaho nos hace responsables por esto.
Cuando comencé a enseñar hace muchos años, yo era responsable de asegurarme de enseñar todo lo que se esperaba para el primer grado. Hoy, cuando enseñamos, se espera de nosotros que nos aseguremos de que cada alumno haya aprendido el contenido, y no solo haya estado expuesto a este. Esto, por supuesto, es un estándar mucho más alto.
Como educadores, llegamos a esta profesión en gran medida porque amamos y estamos dedicados a los niños: queremos que cada uno de ellos tenga éxito. Ya que nos hemos comprometido a garantizar que cada niño domine los estándares, hemos tenido que examinar nuestras prácticas y cambiar la forma en que funciona el sistema escolar para afrontar el reto.
Hemos aumentado el número de estudiantes que se gradúan de la escuela secundaria. Hemos aumentado el número de estudiantes que participan en al menos una clase de oportunidades avanzadas (trabajo a nivel universitario). Lo hemos hecho cambiando nuestro sistema y ofreciendo diferentes tipos de apoyos a los diferentes estudiantes según sus necesidades individuales. El resultado mínimo para cada estudiante es el mismo: dominar los estándares. Pero la forma en que cada estudiante logra llegar ahí puede requerir diferentes apoyos.
Continuamos examinando nuestras prácticas en alfabetización (en todas las áreas de las materias) y matemáticas, ya que aún tenemos estudiantes que todavía no dominan estos estándares. Este trabajo es duro y exigente, y estoy muy orgullosa de la forma en que todos los empleados del Distrito Escolar del Condado de Blaine se han comprometido a hacer su parte para ayudar a todos los estudiantes a dominar los estándares. Desde el momento en que saludan a su hijo en la parada del autobús, en la puerta de la escuela, en el salón de clase, en el comedor, hasta que dan las buenas noches después de las prácticas de atletismo por las tardes, el personal de BCSD muestra gran dedicación a hacer "lo que sea necesario" para asegurar que cada niño esté aprendiendo a un alto nivel. Ellos están dedicados a crear un sistema que satisfaga las necesidades de todos los estudiantes, en lugar de utilizar un único enfoque aplicado a todos.
¡Estoy sumamente agradecida por la dedicación y el profesionalismo del personal de BCSD!
Con gratitud,
Dra. en Ed. GwenCarol Holmes
Superintendente