Return to Headlines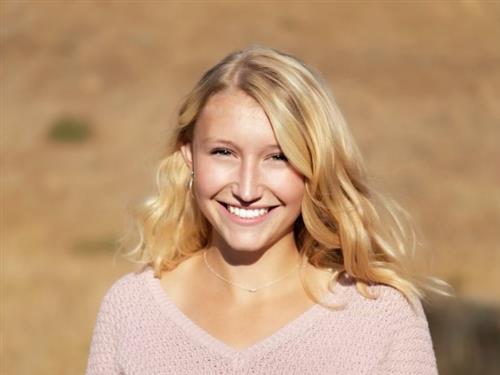 SASCHA LEIDECKER
By Eric Valentine for Wood River Weekly
"If I could change one thing about the world, I think I would teach people to be more accepting and to be tolerant," says Wood River High School senior Sascha Leidecker.
That lesson would be befitting to come from the product of an architect mom from the Midwest and a mountain-guide dad from Northern California who saw past regional differences and fell in love at an East Coast Ivy League school.
"So much violence, disrespect, and negativity stems from people's inability to accept and respect people who are different than them. I think that if everyone accepted each other a little bit more, the world would be a much better place to live in," Leidecker adds.
Leidecker is a lifelong resident of the Valley who enjoys the outdoors, even when it comes to her involvement in WRHS sports, from cross-country and track to Nordic skiing.
"I love being outside and I always feel calmer and happier after I've worked out outside," Leidecker said. "I also love getting to do these sports with my friends. It is such a fun environment."
Leidecker has garnered a 4.12 weighted GPA over the years and continues challenging herself in A.P. Psychology, A.P. Literature, A.P. Statistics, A.P. Government, debate, and sociology. In addition, she's involved in Model UN and does peer tutoring for several students in high school. She plans to take these skills into law school one day but is still undecided on which university she wants to attend.
"I would love to attend a good law school and become a lawyer," Leidecker explained. "My ultimate goal is to become a partner at a successful law firm."
Wherever she goes, Leidecker says she'll look back fondly at her experience living in the Valley.
"My favorite thing about the Valley is the community and the environment that the community fosters, especially for students. There are so many amazing opportunities for students, and the community is so supportive," Leidecker observed.
Each week, the Wood River Weekly will be profiling a local high-school student. Any student in the Blaine County School District is qualified. Students respond to a form and answer questions in order to be considered. If you know someone you'd like to see featured, e-mail news@woodriverweekly.com. The Student Spotlight is sponsored by the Blaine County School District.