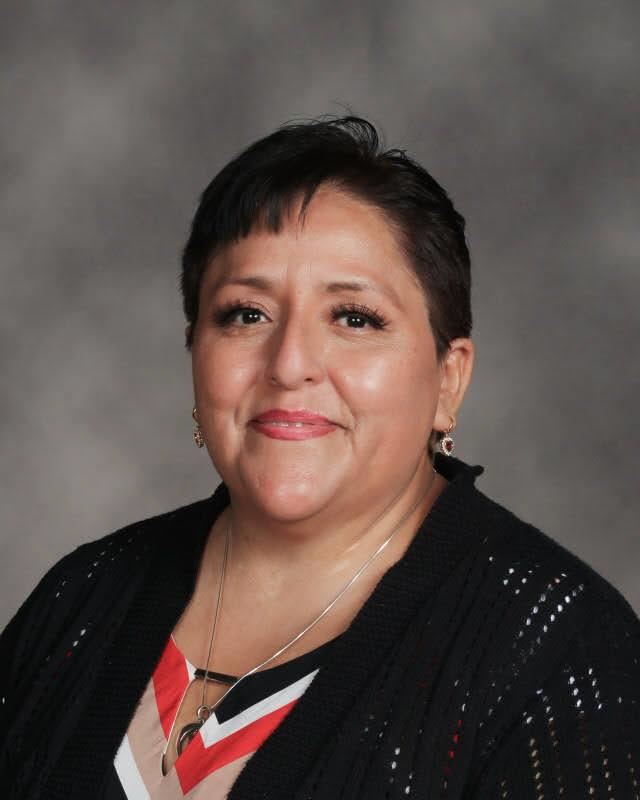 Phone: (208) 578-5090 Ext. 2932
Email:
Degrees and Certifications:
Bachelors: Universidad Nacional de Educacion "Enrique Guzman y Valle" (UNE), English/Spanish Education MA: Boise State University, Bilingual Education
Ms.

Edith López-Millard

I am so excited to be a part of Alturas Elementary's Kindergarten team since 2011. I earned my Bachelor's degree in Spanish/English Languages from Enrique Guzman y Valle University in Lima, Peru. I hold a M.Ed. in Bilingual Education from Boise University. My Idaho teaching license includes endorsements in Elementary Education, English, Spanish and Bilingual Education. I have the privilege of teaching the Spanish side of the Two Way Immersion Program here at Alturas. I believe in a child-centered classroom where children feel safe to grow from their mistakes and bloom in their strengths. I have 3 small dogs, Oreo, Queenie, and Toffee. When I'm not teaching, you can find me listening to music, dancing, traveling, reading, gardening, and spending time with my family and friends, or catching up on Spanish T.V. shows.

Estoy muy emocionada de ser parte del equipo de Jardin de la Infancia de Alturas Elementary desde 2011. Obtuve mi licenciatura en español e inglés de la Universidad Enrique Guzmán y Valle en Lima, Perú. Tengo un grado de maestria en educación bilingüe de la Universidad de Boise. Mis licencias de enseñanza en Idaho incluyen educación primaria, inglés, español y educación bilingüe. Tengo el privilegio de enseñar el idioma español en el programa de inmersión dual aquí en la escuela primaria de Alturas. Creo en un aula centrada en el niño donde los estudiantes se sienten seguros de crecer a partir de sus errores y florecen en sus fortalezas. Tengo 3 perros pequeños, Oreo, Queenie y Toffee. Cuando no estoy enseñando, me puedes encontrar escuchando música, bailando, viajando, leyendo, haciendo jardinería y pasando tiempo con mi familia y amigos, o poniéndome al día con los programas de televisión en español.
¡Bienvenidos a la Clase de Jardín! - Welcome!!!
En el jardín de la infancia, aceptamos el amor por el aprendizaje. Su hijo(a) se verá rodeado por el idioma español y la acogedora cultura latina, mientras desarrollamos los primeros años de la infancia y las habilidades académicas.
¡¡Vamos a abrir las puertas para el futuro de su hijo(a)!!.


In Kindergarten, we embrace the love of learning! Your child will be surrounded by the Spanish language and the warm Latin culture daily, while developing early childhood and academic skills.
Let's open the doors to your child's future!

Señora Edith