Return to Headlines
REDESIGNING OUR SCHOOLS FOR ALL STUDENTS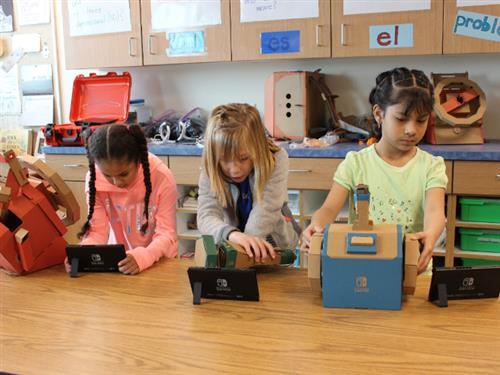 Letter from Superintendent Holmes
One of the United States' greatest gifts to the world is the idea of a free public education. Ours was the first country to grasp a vision of a free public education for all, rather than just for those who could afford such a luxury as a function of their birth. Horace Mann was one of many early educational reformers to recognize the importance of public education for developing a strong citizenry and country.
Education then, beyond all other devices of human origin, is the great equalizer of the conditions of men, the balance-wheel of social machinery. – Horace Mann
From those early days through the present, however, we have grappled with the question of who is included in the ALL. Over the course of our nation's history, we have continued to refine the definition — from Horace Mann's time, when ALL was defined as white males; to Brown vs. Board of Education (1954), a landmark Supreme Court decision that ended racial segregation in public schools; to Lau vs. Nichols (1974), a Supreme Court decision requiring schools receiving federal funds to provide non-English-speaking students with supplemental instruction in English; to the Individuals with Disabilities Education Act (1990), which ensures that all students with a disability are provided with an education tailored to their individual needs and equal to that of children without a disability. Even today, public schools continue to pull more children into the fold. Here in BCSD, we continuously reach out to gather ALL children into our arms.
I am so proud of the work happening in our schools. Each day we welcome children from a wide variety of backgrounds who speak an ever-growing number of languages, children who have experienced trauma and crisis, children who are overcoming disabilities, and children who live in poverty. We gather these children into our local public education system and work relentlessly to ensure we are educating ALL students to the highest level.
As educator and author Dr. Luis Cruz says, we are "in the business of working to redesign a public school system never designed for the benefit of many of the students currently in our schools." Every day in BCSD, we celebrate a victory as another student masters the grade-level standards for the first time. Every day we are proving that we can redesign the system so that ALL truly means ALL.
Blaine County School District is blessed to have an incredibly dedicated staff working to ensure that ALL students are educated to a high level and mastering Idaho Content Standards. As we count our blessings during this season of thanksgiving, I am giving thanks for our BCSD employees, who are redesigning our schools to the benefit of ALL students.
Pictured above right: Students at Alturas Elementary in the Engineering Technology Class.