Return to Headlines
CONGRATULATIONS TO RETIREES
Congratulations to our retirees! Thank you for your dedication to Blaine County students.
Wood River Middle School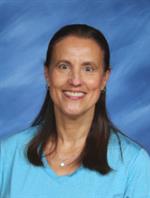 Dorothy Weller, 21 Years
Dorothy, or as everyone knows her "Dot," was an incredible addition to the WRMS Administrative team because of her dependability, incredible accuracy, initiative, dedication and her wicked sense of humor. Many long-timers remember her years of service as the crossing guard on Main Street, and when she wasn't dodging cars and trucks, she was helping Hailey kids as a splendid and resourceful Para-Professional in the classrooms and on the playgrounds. At WRMS, she was like a detective every day whenever she had a missing kid, and she always worked until the job was done, not on an hourly schedule.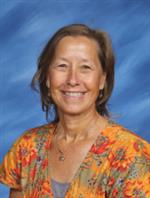 Susan Tabor-Boesch, 26 Years
When I first met Susan, she was lying on the floor of her classroom so she could get eye-level with a student as she discussed his progress during individual reading time. Susan's picture will forever be in the encyclopedia next to the word "Librarian," because she was all about leveling the playing field for every kid and pushing the boundaries of literacy for all students. To work with her is to love her, for she is a true educational leader, a savant of research and resources and simply one of the best people to have in your circle of influential friends.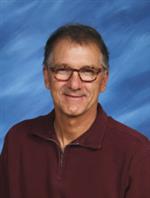 Stephen Poklemba, 28 Years
"Mr. P." left a legacy in Idaho for 1000's of young people because of his sheer determination to open the world to them and to pique their interest in Science and our complex planet Earth. From local mines, Craters of the Moon, and Yankee Fork dredging sites, he would take kids on the weekends and after school to go learn in the biggest laboratory of all. Stephen knew no boundaries to his day, as he was always at games as a spectator or a worker, and at lunch as a participant in the activities. He is a true scientist who worked as a mentor and as a teacher.
---
Hailey Elementary School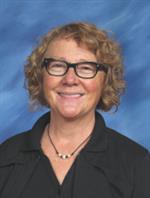 Roni Luck, 6 Years
Roni is the epitome of a lifelong learner, curious, inquisitive, passionate about educating children. She is adored and respected by both children and adults because of her calm, positive style. She raises the bar for all children by believing in their potential. We will miss Roni deeply but can be assured that her next adventure will benefit children.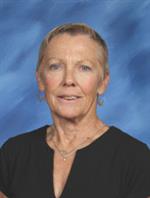 Janice Reutlinger, 12 Years
Janice's creativity and energy with children is unmatched. Although she has been an educator for many years she never settled for routine practices. Her many and varied experiences brought forth nothing but the best learning opportunities which she generously shared with every child and staff member in Blaine County.
---
District Office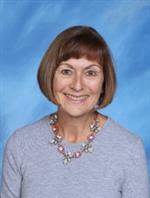 Susan Kniffen, 9 Years
How do you start to impart congratulations for the retirement of a coworker whom you have worked closely with for several years? An individual who was there in a supportive way and always in a positive manner; who was hard-working, honest, competent, capable, trustworthy. Somebody who is a special person to all whom she interacted with. That somebody is Susan Kniffen (yes, the "K is silent). Congratulations on completing that long journey to retirement. You have most certainly earned it!! While we will miss you a great deal, we have the comfort of knowing that you are not too far away and still available to catch up with us for a root beer float. Take care, be well, and know that you made a real positive difference to all of us here at the Blaine County School District, and you will be missed.
---
Alturas Elementary School
Carlos Meza, 9 Years
Carlos has served our community exceptionally – his passion for his field, his advocacy of our students, and his support and love of our school will be SO missed! He truly is one of our Alturas community, and for the last 10 school years has been an invaluable resource to the students, staff, and families he serves. A representative of and to the Hispanic community. A representative of and for the Blaine County School District. A GIANT advocate and representative of ALTURAS ELEMENTARY. Your gifts are many. CONGRATULATIONS MY FRIEND !!! It has been an absolute pleasure working with you, and learning from and beside you. Enjoy your next match… LOVE – SET - GAME !!!! You are a Champion!
---
District-Wide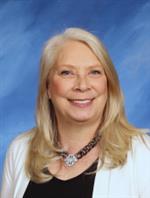 Gloria Wieand, 39.5 Years
Since 1980, Gloria Wieand has been a sparkling light as a Blaine County School District educator. As a teacher, generations of students benefited by her sparkle and skill as she taught them to read, love learning and find joy in each new day.
As a professional colleague, she supported teachers beyond the call of duty, extending her hands, head and heart to help them elevate student learning. May Gloria find joy in her retirement as she continues to impact the lives of others with her kindness and grace.
---
Ernest Hemingway STEAM School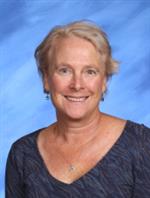 Tracy Atwell, 32 Years
Tracy has been an outstanding 3rd-grade teacher at Hemingway for 32 years. We will remember Tracy for her commitment to making a positive academic difference for each and every one of her students, year after year. Tracy's passion and knowledge of effective Math instruction was shared with her students and colleagues alike. She made sure each and every student at Hemingway participated in our Winter Sports Program and arranged for students without skis to get free rentals for the month. Tracy also assisted us in creating our Grade Level targeted intervention/enrichment schedule. Thank you Tracy for all you have done to enhance the halls of EHSS. Enjoy retirement!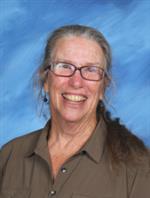 Pam Duquette, 6 Years
Pam Duquette is one of a kind. She has served as the EHSS Gifted and Talented teacher for 6 years. Her creativity in facilitating incredible learning experiences for our GATE students has been undeniable. Passionate about the environment, Pam took students on countless Outdoor Education field trips where they too learned to appreciate the wonders of nature. She had students participate in the Idaho Invents, Mars Rover and Future Cities competitions where they flourished. Most of all Pam will be missed for instilling a sense of confidence and independence in her students all the while fostering their curiosity and love of learning. We know you'll enjoy hiking the trails of our Idaho mountains in retirement. You have left a talisman here at Hemingway forever.
---
Carey School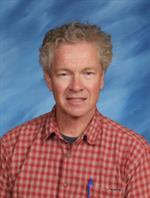 Michael Breen, 24 Years
Mr. Breen grew up in New York. He got his teaching degree from Boise State University and has been teaching at Carey School for the past 24 years. He taught in Richfield for two years before coming to Carey. We want Mr. Breen to know that we sincerely appreciate his dedication to the students at Carey School. He has a soft heart for the students and is always willing to go the extra mile to help in any way he can. My estimate is that he would have over 4,000 students sitting in his room over the past 24 years. Touched countless lives and built many lasting memories with students and staff members. Thank you, Mr. Breen! We wish you the very best in retirement!
---
Bellevue Elementary School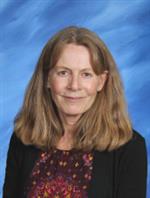 Laurie Luft, 21 Years
Laurie has been a member of the BCSD family for 21 years as a special education teacher. She has worked at WRMS, Woodside Elementary School (now Alturas Elementary School), and most recently teaching and serving a wide range of students with disabilities here at Bellevue Elementary. She is a kind, caring, and compassionate educator who is always a staunch advocate for the children in her care. She worked hard to maintain strong relationships with her families and staff she worked with on a daily basis. Her quiet demeanor and ready smile will be missed. Once a Bear, always a Bear!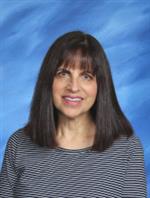 Debbie Drewien, 21 Years
Many in BCSD can still remember first working with Debbie years ago when she worked with our BCSD technology department. She then moved into the classroom as a teacher at Hailey Elementary School, and eventually to Bellevue Elementary School where she has been up till retirement. She was and still is a master of instructional technology and integration. Throughout her career Debbie has taken on many teacher leadership roles at the building and district levels, helping to teach and share with new teachers and partners. Many teachers have gone to her for support to increase their own capacity. Her quiet presence and professionalism will be missed here at BES. Once a Bear, always a Bear!
*Retirements as of May 15, 2020