Return to Headlines
Trustee Clayton Holds Community Conversation for Zone 4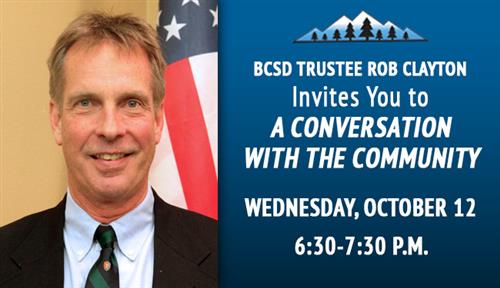 Blaine County School District Trustee Rob Clayton will hold a conversation with the community on Wednesday, October 12 from 6:30-7:30 p.m.


The meeting is for Zone 4 residents.
Zone 4
includes Northeast and West Ketchum, Warm Springs, and areas West of Highway 75 north of Northstar and Northridge subdivision and west of Buttercup and Highway 75.

Trustee Clayton states that the meeting is, "to have a community conversation." The meeting will be held in the library at Hemingway Elementary in Ketchum.