Return to Headlines
Farm Fresh Displays in Schools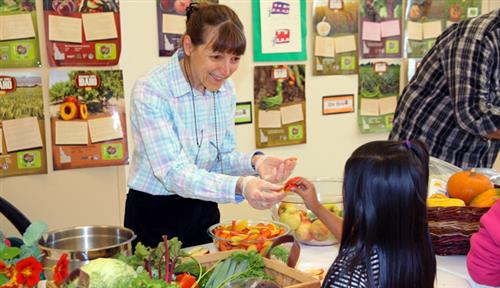 Bellevue Elementary School
Monday October 17 at 10:50 a.m.
Ernest Hemingway School
Tuesday October 18 at 10:50 a.m.
Hailey Elementary School
Wednesday October 19 at 10:50 a.m.
Alturas Elementary School
Thursday October 20 at 10:40 a.m.
A display of fresh produce from regional farms will include seasonal bounty such as rainbow carrots, turnips, beets, radishes, tomatoes and potatoes of various colors. Different kinds of apples and pears, kale, cabbage and other cabbage family vegetables as well as a bouquet of fresh herbs will be displayed. Squash of different shapes and colors, fresh green beans, and dry beans of various colors and types will be on display.
Ask Your Kids: When your children come back home after experiencing the Farm Fresh Displays, ask them what they noticed. What did they like about it? If they were to add more fresh produce to their diet, which ones would they select?