Return to Headlines
WRMS Athletic Director Honored as SHAPE Idaho Athletic Director of the Year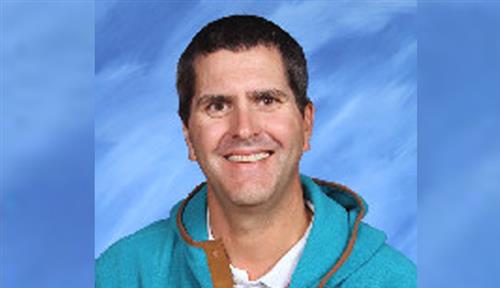 Wood River Middle School Athletic Director Jonah Torseth was honored for his work both on and off the field when he received the SHAPE Idaho Athletic Director of the Year award. The award is designed to recognize an individual who has served the school community well in promoting inter-scholastic athletics and physical activity for students.
Tyler Johnson, Associate Professor in Boise State University's Department of Kinesiology wrote, "Jonah was one of many applicants. However, due to the quality of his application and his letters of support, he won the award."
Torseth's peers credited his ability to work with students on all levels of physical activity and provide leadership on all levels, doing what it takes to make opportunities happen for students. WRMS X-Country Coach Bill Cantrell wrote, "We deal with some sensitive kids at times. Jonah always seems to know the right track to connect with these students and make their XC season a successful one." WRMS Vice Principal Rob Ditch wrote, "We have doubled the size of our schools' boys and girls soccer program and added a baseball and softball program. Mr. Torseth played an instrumental role advocating for this expansion." Congratulations Jonah and thank you for all of your hard work on behalf of our students.