Return to Headlines
Wolverines Headed to State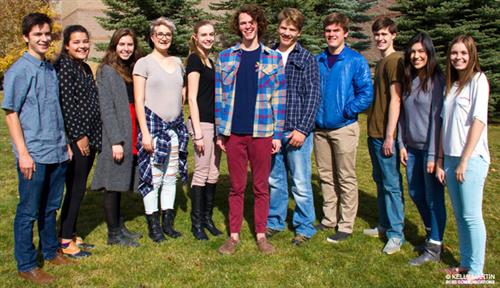 Wolverine musicians qualified for state through an intensive screening process. Eleven students were selected to represent their schools in an annual clinic and concert held in November during the Idaho Music Education Association All-State Groups on the campus of Northwest Nazarene University in Nampa, Idaho. Read more.
Hundreds of students around the state sent in applications complete with excerpts (1-2 minutes of etudes, solos, and scales) for the screening process. The students will receive a unique opportunity to work with world renowned conductors and collaborate with other music students all across the state. The results of this 3 day rehearsal process is an amazing final concert.
Olivia Stimac is one of the only students to qualify for state all four years after first qualifying as a freshman at Wood River High School.
The following music students from Wood River High School will be attending the 2016/17 IMEA All-State.
Choir:
Joseph Anderson - Baritone
Natalya Doughty - Alto II
Annabelle Lewis - Alto II
Emma Pulleiro - Alto II
Olivia Stimac - Soprano II
Band:
Beck Vontver - Piano (Jazz Band)
Orchestra:
Jorgen Lawrence - violin
Arika Gourley - violin
Thalia Rojas - viola
Lance Verst - cello
Sam Bingham - bass
Please congratulate these students on a job well done!