Return to Headlines
Lead Elementary Reading Teacher Announced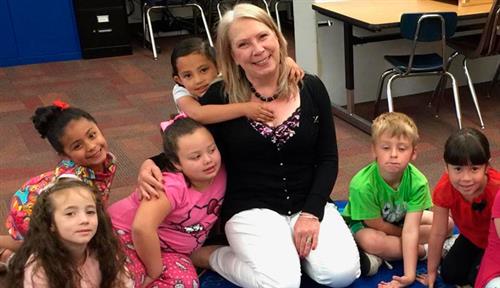 Director of Teaching and Learning Angie Martinez announced that Mrs. Gloria Wieand was hired as the Lead Elementary Reading Teacher.
Mrs. Wieand most recently served at Bellevue Elementary's reading specialist. Her work begins this month and will entail traveling to all five of our BCSD elementary schools building instructional literacy skills and strategies within first and second grade classrooms to enhance core instruction and support students not meeting benchmarks in reading.
Mrs. Wieand states, "I am excited about the opportunity to share my knowledge, learn from peers, and work together to build an even more amazing literacy program at each of the elementary schools. Together, we can address the challenges that prevent students from making accelerated progress and get them on the road to reading success. In that sense, it is a journey worth taking. "
Mrs. Wieand continued, "We will be looking at how we can provide optimum learning opportunities for students. I see this position as a support for our teachers as well as students. There is excitement about possible improvements to literacy instruction, which will increase student achievement. Together, we will close the achievement gap."
Mrs. Wieand brings a culmination of over 35 years of teaching, mentoring, and leading as an educator to this position. Bellevue Elementary School and the Bellevue community appreciates her service to BES students and wishes her the best.