Return to Headlines
Students Compete and Win in Robotics and Innovation Program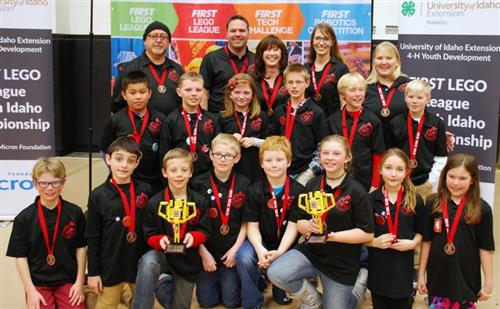 The BCB Bots competed against 46 teams in the First Lego League State tournament. Both teams took home championship trophies. The trophies were the Robotic Performance award and Grand Champion award 2nd place! Volunteer coach Krista Jones wrote, "The kids were amazing! They have worked really hard, and long hours ---they definitely deserve those championship trophies! We're so proud of them!"
FIRST® LEGO® League (FLL®) is an international robotics and innovation program. FLL ignites enthusiasm for science, engineering and technology in boys and girls ages 9 to 14.
Youth solve real-world challenges by building LEGO-based robots to complete tasks on a themed playing field.