Return to Headlines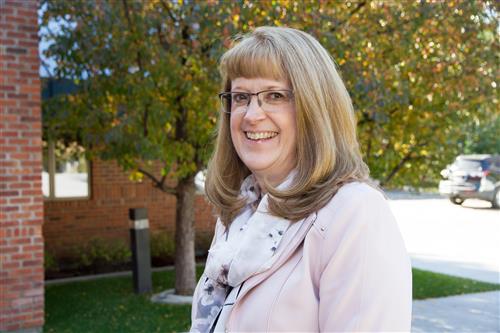 February 20, 2018
Dear Parents and Friends of Blaine County School District,
Last week's news of yet another school shooting weighs heavy on my heart as I am sure it does yours. At times I wonder what the future will be for our children as they watch a world where we often respond to problems or pain with violence, whether it is through physical actions or the words we use.
However, then I think about what I see every day in our BCSD schools. I see staff working to help students develop both academic skills and social emotional skills so they can be successful in the world. I see staff supporting students who are currently living in painful situations so that these students know they are not alone and can choose a different path for their own lives. I see staff supporting students in building inclusive cultures where we might not always agree, but we know how to express our views and at the same time give respect and dignity to those whose views differ from ours. Each day I see staff doing everything possible to keep our students safe and ensure they are growing into caring adults with the skills they need to make Blaine County and our world a better place.
We have safety and security systems in all of our schools, provided by our Plant Facilities Levy. We also have safety training and resources provided by a number of different administrators, social workers, School Resource Officers and other staff. This includes:
Surveillance cameras, panic buttons and communication systems.

School Resource Officers that provide invaluable support to maintaining a safe and secure environment. School Resource Officers are located at Wood River High School and Wood River Middle School and are available to all schools in the district as needed thanks to our partnership with the City of Hailey. The new SRO for WRHS was hired recently and began work last week. We look forward to introducing you to her soon.

Safety protocol that includes secure entries to our schools, check-in and check-out systems for visitors, ID badges for all staff, and regular reminders to staff and students to say something when they see something or someone who looks out of place or does not wear either an ID badge or a visitor badge.

We regularly practice using our safety systems and improving our use of these systems. Our emergency drills

include procedures for lockdown, lockout, evacuate and shelter in place. Thank you to our teachers and staff who participate in these drills and follow the safety protocol.

All staff are trained in Incident Command 100, which is the introduction to incident command for schools.

60% of our staff are trained in Youth Mental Health First Aid which enables to staff to recognize and intervene when our youth are under extreme duress. The goal is to train all of our staff.

We have a robust team of social workers, counselors, and a mental health therapist that work with our students when they need support.

Anonymous tips and investigations. Our administrators take tips seriously and investigate concerns from students, staff and parents.

Risk assessment teams comprised of teachers administrators, law enforcement, social workers, counselor, school psychologist and community experts to assess internal and external threats.

District-wide Safety Team comprised of administrators, social workers and other staff who work to improve and refine safety systems and training.

Crisis response team comprised of school social workers.

Regular meetings with police, fire and sheriff's department to discuss ongoing safety planning and preparation.

Independent review of all buildings by the Idaho Office of School Safety.

Social Emotional Learning learning standards and instruction that include self-awareness, self-management, social awareness, relationship skills and responsible decision making.
We welcome dialogue, conversation and questions regarding the district's efforts to ensure the emotional and physical safety of our students and staff. If you have concerns about your child's school or if you see or hear something in the community or on social media (i.e. Instagram, Snapchat, Facebook) please contact your child's principal. We also encourage you to look at the resources available on our website at blaineschools.org including the Emergency Information Guide for Parents. The safety and security of our students and staff is our highest priority.
WIth gratitude,
GwenCarol Holmes, Ed.D.
Superintendent
---
20 de febrero de 2018.
Estimados padres de familia y amigos del Distrito Escolar del Condado de Blaine:
La noticia de la semana pasada de un tiroteo más en una escuela causa un gran pesar en mi corazón lo cual estoy segura le hace sentir de la misma manera. A veces me pregunto cuál será el futuro de nuestros hijos mientras observan un mundo en el que con frecuencia respondemos con violencia a los problemas o al dolor, ya sea a través de acciones físicas o de las palabras que utilizamos.
Sin embargo, pienso entonces en lo que observo a diario en nuestras escuelas de BCSD. Veo al personal trabajando en ayudar a los estudiantes a desarrollar habilidades académicas y socioemocionales para que puedan tener éxito en el mundo. Veo al personal apoyando a los estudiantes que actualmente viven en situaciones aflictivas para que estos estudiantes sepan que no están solos y que pueden elegir un camino diferente para sus vidas. Veo al personal apoyando a los estudiantes en la construcción de culturas inclusivas, con lo cual podríamos no siempre estar de acuerdo, excepto que nosotros sabemos cómo expresar nuestros puntos de vista y, al mismo tiempo, brindar respeto y dignidad a aquellos cuyas opiniones son distintas a las nuestras. Cada día veo al personal haciendo todo lo posible por mantener seguros a nuestros estudiantes y asegurándose que ellos se están convirtiendo en adultos solidarios con las habilidades necesarias para hacer del Condado Blaine y de nuestro mundo un lugar mejor.
Nosotros contamos con sistemas de seguridad y protección en todas nuestras escuelas, provistos por medio de nuestra Recaudación para Instalaciones de Planteles. También ofrecemos capacitación en seguridad y una variedad de recursos proporcionados por diversos funcionarios, trabajadores sociales, guardias de seguridad escolar y otros miembros del personal. Lo cual incluye:
Cámaras de vigilancia, botones de pánico y sistemas de comunicación.

Guardias de seguridad escolar (SRO, por sus siglas en inglés), quienes proporcionan un invaluable apoyo para mantener un entorno seguro. Los guardias de seguridad escolar están ubicados en la Escuela Secundaria Wood River y la Escuela Intermedia Wood River, y están a disposición de todas las escuelas en el distrito si así fuera necesario, esto gracias a nuestra coparticipación con la Ciudad de Hailey. La nueva SRO para WRHS fue contratada recientemente e inició labores la semana pasada. Esperamos darla a conocer con ustedes muy pronto.

El protocolo de seguridad que incluye sólo acceso con autorización a nuestras escuelas, sistemas de registro de ingreso y salida para visitantes, tarjetas de identificación para todo el personal y recordatorios habituales al personal y a los estudiantes para informar cuando observen algo o alguien que parece fuera de lugar o no porta una tarjeta de identificación o una tarjeta de visitante.

Realizamos prácticas regularmente aplicando los métodos de nuestros sistemas de seguridad y realizamos mejoras a la utilización de nuestros sistemas. Nuestros simulacros de emergencia incluyen procedimientos para cierre por emergencia, cierre por alerta, evacuación y refugio habilitado. Agradecemos a nuestros maestros y personal, quienes participan en estos simulacros y actúan de acuerdo al protocolo de seguridad.

Todo el personal está adiestrado en el Sistema de Comando de Incidentes 100, el cual es la introducción al comando de incidentes para las escuelas.




El 60% de nuestro personal está capacitado en Primeros Auxilios de Salud Mental para Jóvenes, lo que permite al personal reconocer e intervenir cuando nuestros jóvenes se encuentran bajo alguna presión extrema. El objetivo es capacitar a todo nuestro personal.

Contamos con un sólido equipo de trabajadores sociales, consejeros y una terapeuta de salud mental que trabajan con nuestros estudiantes cuando necesitan apoyo.

Información anónima e investigaciones. Nuestros administradores toman la información con seriedad y se dan a la tarea de investigar las inquietudes de los estudiantes, el personal y los padres.

Los equipos de evaluación de riesgos están compuestos por administradores, cuerpos policiales, trabajadores sociales, consejeros, psicólogos escolares y expertos de la comunidad para la evaluación de amenazas internas y externas.

El equipo de seguridad del distrito está compuesto por administradores, trabajadores sociales y algunos miembros del personal que trabajan para mejorar y perfeccionar los sistemas de seguridad y la capacitación.

Un equipo de respuesta en situaciones de crisis compuesto por trabajadores sociales escolares.

Reuniones sostenidas regularmente con los departamentos de policía, bomberos y

sheriff

para discutir la planificación y preparación con respecto a la seguridad de manera continua.

Revisión independiente de todos los edificios por parte de la Oficina de Seguridad Escolar de Idaho.

Estándares de aprendizaje e instrucción para

el aprendizaje socioemocional que incluyen autoconciencia, autogestión, conciencia social, habilidades para relacionarse y toma de decisiones responsables.
Son siempre bienvenidos el diálogo, la conversación y las preguntas con relación a los esfuerzos del distrito para garantizar la seguridad emocional y física de nuestros estudiantes y del personal. Si existe alguna preocupación sobre la escuela de su hijo o si ve o escucha algo en la comunidad o en las redes sociales (como son: Instagram, Snapchat, Facebook), por favor comuníquese con el director de su hijo. También le recomendamos que consulte los recursos disponibles en nuestro sitio web en blaineschools.org, donde se incluye la Emergency Information Guide for Parents (la Guía de información de emergencia para padres). La seguridad y protección de nuestros estudiantes y del personal es nuestra más alta prioridad.
Con gratitud,
Dra. en Educ. GwenCarol Holmes
Superintendente