Return to Headlines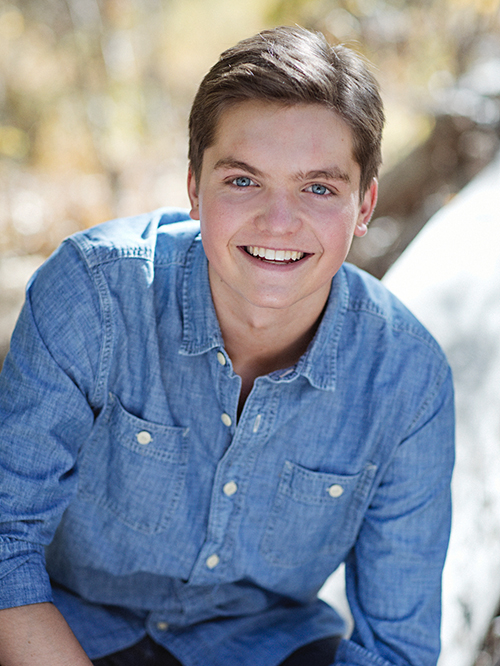 ISAAC BRANNON
By Emilee Mae Struss for The Weekly Sun
Wood River High School senior Isaac Brannon was born in Fairfax, Va., and moved to the Wood River Valley when he was six years old. He lived in the Valley for 12 years, but took some time to travel abroad during his sophomore year in high school.
"My dad spent four years at a boarding school in India when he was younger and I just wanted to try out something different," Brannon said. "So, I went to India for five months."
During his time in India, Brannon attended Kodaikanal International School. Brannon says that this experience challenged him and provided the different perspective he was searching for. He had the option to stay but realized something, which ultimately made him return back to the Valley: How fortunate he is to have a school like Wood River High School to attend in his hometown.
Brannon has a 4.0 grade point average and is finishing his senior year with Advanced Placement Government, Advanced Placement Statistics, College English, and Ceramics. Brannon is also quite involved with extracurricular activities at WRHS.
He is involved in the B-Tones—an all-male choral group, and choir. He also participates in W.A.T.E.R.,—an environmental club, and the Flourish Foundation's Compassionate Leaders program.
"I could rave about the Flourish Foundation's programs," Brannon said. "They teach students about coping mechanisms and give us the tools we need to be compassionate leaders."
This summer, Brannon will be traveling to Morocco with the Flourish Foundation on a community service and leadership development trip.
Last year, Brannon was also an "Every Teen Has A Choice" (ETC) intern with The Advocates, which is a youth-led program that educates and discusses how to foster healthy relationships.
Brannon's résumé of clubs and practicing theatre continues outside of school. He has participated in nine different plays over the course of four years with both St. Thomas Playhouse and The Spot in Ketchum.
"I love theatre," Brannon said. "I think it's because I love telling stories and being on stage. It's a really powerful thing."
Next year, Brannon is attending Western Washington University in Bellingham, Wash. His major is undecided at this time, but he plans to minor in musical theatre. He says his senior year was all about finding the right balance between studying and having a social life.
Photo credit: Hillary Maybery