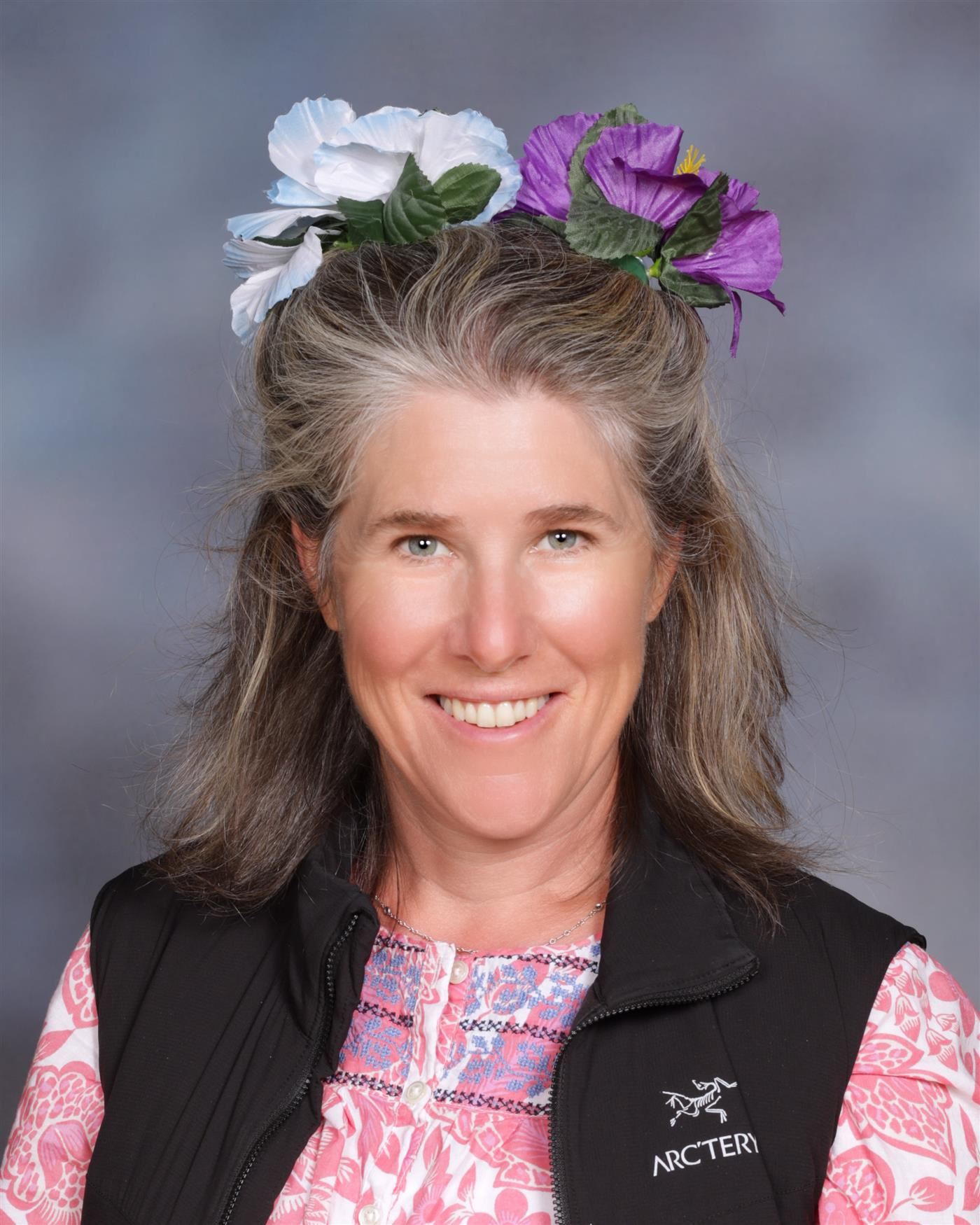 Phone: (208) 578-5020 Ext. 2225
Email:
Degrees and Certifications:
BA: Kenyon College, English Graduate Program in Secondary Curriculum and Instruction: BSU AP College Board Exam Reader Idaho Teaching Credential, ELA 6-12 WRHS Room A209
Ms.

Jewett Rogers

I moved to Ketchum in 1993 with a B.A. in English literature from Kenyon College. My unofficial career with BCSD began in 1996 as a Great Books volunteer facilitator at Hailey Elementary. 25+ years later, I'm still discussing literature with students! I have worked intermittently in the BCSD since 1998, first at Silver Creek Alternative School and then at Wood River High School. My work at Silver Creek inspired me to return to graduate school at Boise State to receive my teaching credentials in secondary language arts (aka English). I've taught English at WRHS since 2008. Analyzing and discussing literature and its many relevant themes connects me with my students in a number of rewarding and surprising ways. This is why I love my job-- no day or challenge or student is ever the same.

Office Hours:

I'm available by appointment...
before school: 8:00-8:25
after school: 3:35-4:00
I'm also available by appointment outside of those times. If I'm not in my room during the above times, look at the white board to the right of my door to see where I am.
Me mudé a Ketchum en 1993 con una licenciatura en literatura inglesa de Kenyon College. Mi carrera no oficial con BCSD comenzó en 1996 como facilitador de Great Books en la escuela primaria de Hailey. ¡25 años después, todavía estoy discutiendo literatura con los estudiantes! He trabajado intermitentemente en BCSD desde 1998, primero en la Escuela Alternativa de Silver Creek y luego en la Preparatoria de Wood River. Mi trabajo en Silver Creek me inspiró a regresar a la escuela de posgrado en Boise State para obtener mis credenciales de enseñanza en artes lingüísticas secundarias (también conocido como inglés). He enseñado inglés en WRHS desde 2008. Analizar y discutir literatura y sus muchos temas relevantes me conecta con mis estudiantes de muchas maneras gratificantes y sorprendentes. Esta es la razón por la que amo mi trabajo: ningún día, desafío o estudiante es igual.
Horario de oficina:
Estoy disponible con cita previa...
antes de la escuela: 8:00-8:25 después de la escuela: 3:35-4:00
También estoy disponible con cita previa fuera de esos horarios. Si no estoy en mi habitación durante los horarios mencionados, consulte el pizarrón blanco a la derecha de mi puerta para ver dónde estoy.