Wood River High School Library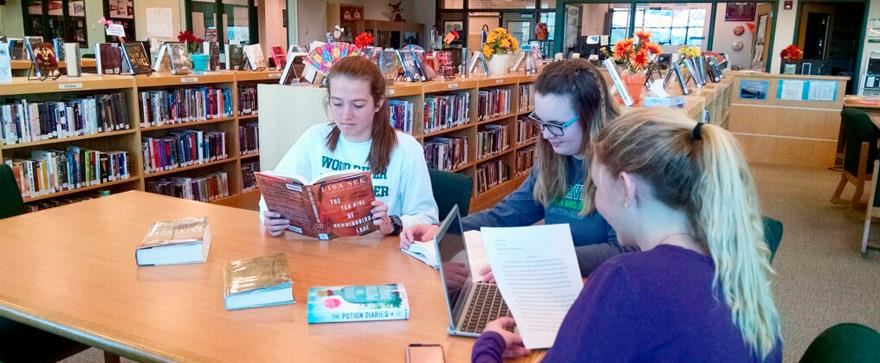 Welcome to the Wood River High School Library.

Our hours are 8:10am-4:10pm every school day.

To access the digital catalog, either click on BCSD Digital Resources on the left hand side of this page, or Download the SORA app on your phone. It will ask you to find your school/district and sign in under Staff and Students. You will use your login that you use to login to the computers in the library. If you are having trouble logging in, or there is a book you aren't finding, please email the librarian at khaugen@blaineschools.org. See the slideshow below for information about using SORA.

Also, to find physical books use the link to the Access Follett Destiny. See the video below for information about logging in and putting a book on hold.

Don't forget that Lili.org is a great resource for you to use when doing research from home. They have made many more resources available to use in various content areas so make sure to check it out. Use the Lili link to the left to access these resources.
Contact
Kari Haugen

Teacher Librarian

208-578-5020 ex. 2258

Sheena Perron

Library Paraprofessional/Book Room

208-578-5020 ex. 2271