Hailey Elementary Library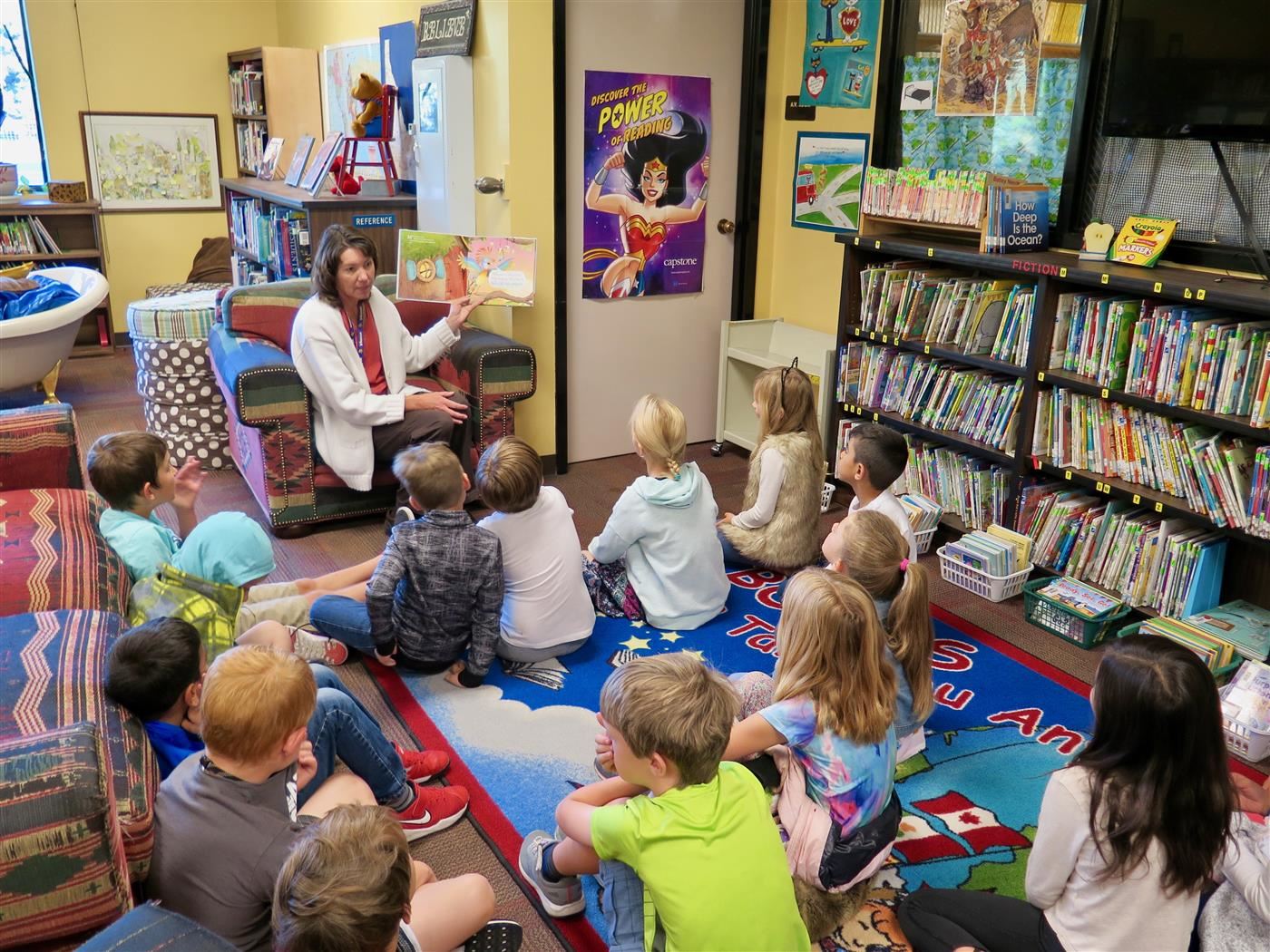 "The more you READ the more you know. The more you know the smarter you grow. The smarter you grow the stronger your voice, when speaking your mind or making your choice." ~unknown.

WELCOME TO THE LIBRARY!
ABOUT THE LIBRARY

Opens at 7:30 am
Closes at 3:00 pm
Library has 4 student computers
One presentation TV
All classes come to the library in their 30 minute time slot each week and throughout the week as needed.
Students may have 3 books at one time.
Books will be checked out for 2 weeks at a time.
Lost and damaged books must be paid for in a timely manner.
Parents are welcome to visit the library.
Contact

Andi Anderson
aanderson@blaineschools.org
(208) 578-5070 x 2709

LIBRARY HOURS
Monday-Friday
7:30 a.m. - 3:00 p.m.