Language Arts
The K-12 Idaho Core Standards are rigorous English Language Arts standards that include literacy in history/social studies, science, and technical subjects. Students must learn to read, write, speak, listen, and use language effectively in a variety of content areas.

These standards articulate a vision of what it means to be a literate person in the twenty-first century. Students who meet the Idaho Core Standards develop the skills in reading, writing, speaking, and listening that are the foundation for any creative and purposeful expression in language.

Students will:

be prepared to read, analyze, and write about all types of texts adding high level, whether fiction or non-fiction, when they graduate from high school.
be better prepared to support their claims after reading and analyzing text with evidence, not just opinion.
continue to learn new and more complex vocabulary words as they progress in school and the correct context in which to use them.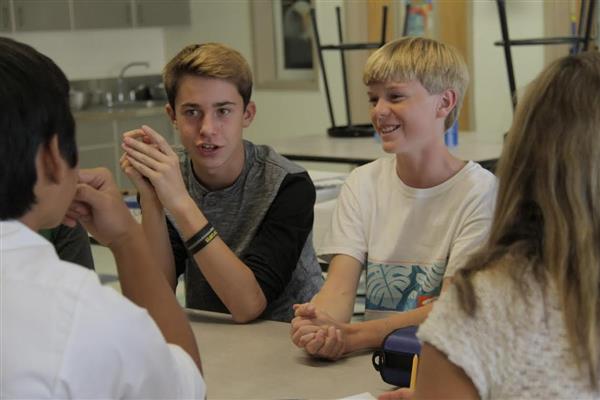 Grades K-5: Reading Wonders (English) and Lectura Maravillas (Spanish) published by McGraw Hill
The curriculum committee selected these materials because of their clear alignment with the Idaho Core Standards, heightened student engagement, rich vocabulary work, accessible rigor, differentiation strategies, digital resources, user friendliness, varieties of genres, home to school connection, themed content integration, measurement tools, and multiple other resources for teachers. In addition, using Reading Wonders and Lectura Maravillas provides seamless transition between English and Spanish for our Dual Immersion students.

Grades 6-12: Collections published by Houghton Mifflin Harcourt
The curriculum committee selected these materials because of their clear alignment with the Idaho Core Standards, heightened student engagement, easy to use teacher edition and resources, e-textbook option, thematic and inquiry driven structure, quality of text and media, performance based assessments, and multiple other resources for teachers.

Learning Standards

Idaho English Language Arts Standards

Idaho 9-12 Speech Content Standards

Curriculum Documents

BCSD Literary and Informational Book Lists 2020-2026