Return to Headlines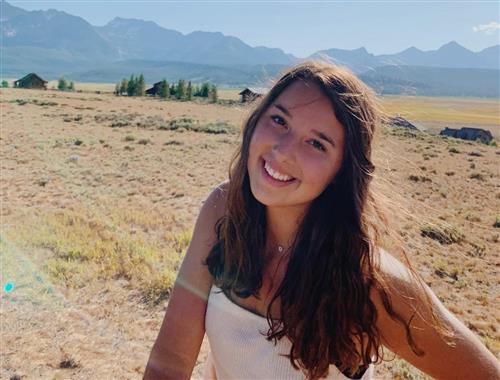 By Jesse Cole for the Weekly Sun
Bellevue resident Emily Vandenberg harbors a deep appreciation for volleyball in the Wood River Valley and for all of the opportunities it has given her.
Carrying a 4.0-grade point average into her senior year at Wood River High School, Vandenberg recently signed with the College of Idaho for a full-ride scholarship to play volleyball, where she is looking forward to nurturing her love of the sport.
"I've been playing volleyball since fourth grade," Vandenberg said. "It's just so fun. I love it. I just love how it's competitive and how it's a team sport. I also take on a role as being a leader for my team, so that's really important to me."
For next year, Vandenberg is determined to achieve new heights with her varsity team.
"I think we have a really good chance of going to state," she said. "That is a big goal of mine. Our team chemistry is so good; everyone really gets along."
Vandenberg's leadership shows up when she's not playing, too. As exhilarating as she finds the competition, she also enjoys sharing the joy of the sport with others. For the summer, she is helping to teach several upcoming eighth-grade students how to play the sport for their own tryouts. In this way, she enters into a cycle of coaching, continuing the legacy of the strong female athletes from whom she herself learned, she explained.
"Kristyn [Price Rutland], my coach, leads her programs with so much integrity, and she is an example of what an athlete should be," Vandenberg said. "She gives back to the sport so much. I look up to her and want to be as good of a player as her. My mom's also a coach at the middle school, and I really admire everything she does."
Beyond volleyball, Vandenberg will be taking economics, government, calculus, A.P. Human Geography, and college English. The spring will also bring her the fourth year on the varsity track team at Wood River, for which she has gone to state twice as a sprinter.
While there is comfort in already knowing she will attend the College of Idaho, Vandenberg still means to continue to challenge herself throughout the school year in all of her interests, pushing, as any coach would, until she is the best she can be.
Photo Credit: Sophia Vandenberg