Return to Headlines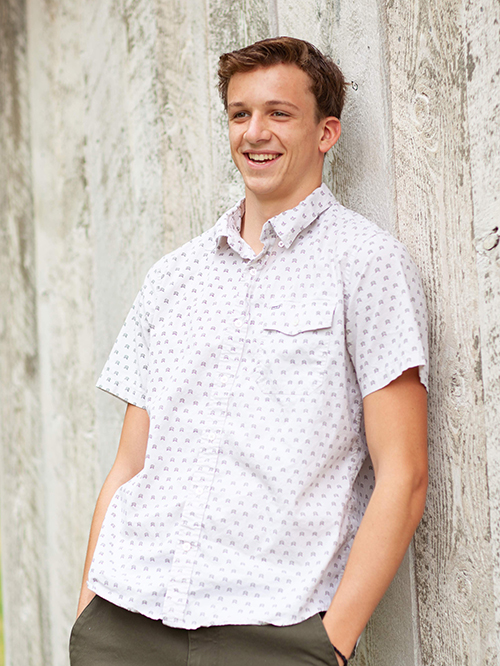 6/12/19
CHRISTIAN BOTHWELL
By Emilee Mae Struss for the Weekly Sun
Christian Bothwell likes a challenge.
The Wood River High School senior is a four-sport athlete who participates in track and field, cross-country, basketball and football. His main sport is track and field and next year, when he attends Lewis-Clark State College in Lewiston, he will be competing in an event he has never competed in before—the decathlon.
"What pushed me to do the decathlon next year is that it's so different and there are 10 events," Bothwell said.
A decathlon is an event only offered at the collegiate level. It takes place over two days and includes a 100-meter dash, long jump, shot put, high jump, 400-meter dash, 110-meter hurdles, discus, pole vault, javelin, and a 1,500-meter run.
"It's a different competition because it's based on how many points you get depending on other competitors and they combine your total amount for the entire thing," Bothwell said.
Bothwell moved to the Wood River Valley with his parents when he was 2 years old from Twin Falls. He says his proudest moments at Wood River High School revolve around sports. He went to state championships three times—as a freshman in cross-country and twice for track and field his junior and senior year.
"I like how much track pushes you to the max while it's also a very mental sport," Bothwell said.
He is also a focused student with a 3.6-grade point average and is a member of the National Honor Society. He says his hardest class right now is Advanced Placement Statistics, balanced with classes like a "lifting period." Bothwell says he knows he has put in the hard work and his plan for his last semester at WRHS was to simply enjoy it.
Next year, at Lewis-Clark State College, Bothwell will study exercise science. He hopes to one day be a physical therapist or athletic trainer. As he moves on from the Valley, he says a few things have been very inspiring to him along the way—his parents and his best friend, Taylor Koth.
"Taylor is a competitor and a friend," Bothwell said. "He pushes me to be better and compete altogether. And the coaches, too. I'm really thankful for them."