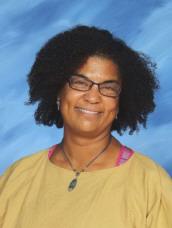 Phone: (208) 578-5030 ext:2367
Email:
Degrees and Certifications:
Bachelor of Music, Oberlin College Master of Music, San Francisco Conservatory of Music
Ms.

Ellen Sanders

Check out our amazing action video!

Hello visitor! My name is Ellen Sanders and I am the Orchestra Teacher at Wood River Middle School. My main string instrument is the cello which I began playing in 4th grade. After graduating from the San Francisco Conservatory of Music I was invited to play in the Elkhorn Music Festival in 1992. It was so amazing to visit and perform in the beautiful Wood River Valley. At that time I lived in San Francisco but looked forward to my returns to play music in Idaho in the summertime. It only took me 25 years to find a way to stay in the valley and in 2016 I taught music classes at Wood River High School. My first year at Wood River Middle School started in 2019 and was turned upside down with everyone else when school went to online learning in the Spring of 2020. Music is an essential art form that is passed from generation to generation. My favorite composer is Ludwig van Beethoven. One of my music teachers has traced her teacher all the way back to Beethoven, so I am a part of the learning tradition that continues to thrive today. My goals as a teacher include empowering students to find their musical voice through learning music theory and the aspects of playing an instrument. Music is to be shared, supported, and enjoyed. In these times of distance and separation, music is still a craft to be learned by the individual who will share their achievements by playing for themselves, their family, and audiences at large. The opportunity to take the journey of a musician will happen in our classes.