Preschool
Preschool for four-year old children is provided at these elementary schools: Carey, Bellevue, Hailey, and Hemingway.

Preschool is half-day, 5 days a week.

The mission of the Blaine County School District Preschool Programs is to enhance the child's social, emotional, physical and intellectual growth by involvement in developmentally appropriate learning experiences that will build a positive self-concept and provide a base for future learning success.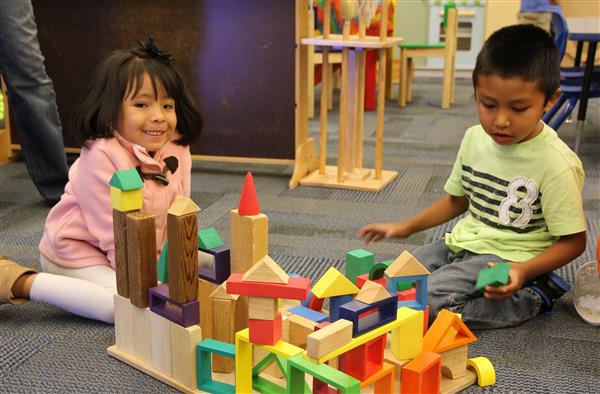 We Believe..

Parents are the child's first teacher. We believe it is the joint responsibility between home and school to guide children's intellectual, physical, social, and emotional development. A safe, nurturing, and respectful environment is necessary to address different cultures, learning styles, strengths, needs, and developmental rates. Early school experiences should include opportunities for active exploration, creativity, and discovery through a multisensory approach. Children participating in the Blaine County Preschools will gain independence, knowledge, problem-solving skills, and a broader understanding of the world around them.

Fees Schedule - Income Based Tuition

BCSD Kindergarten Readiness Checklist (English & Spanish)

Tuition will be billed monthly based on the number of school days within the month. Tuition will be paid regardless of whether the student was in attendance.

For parents who have questions about preschool for children with special needs, please click here.