Return to Headlines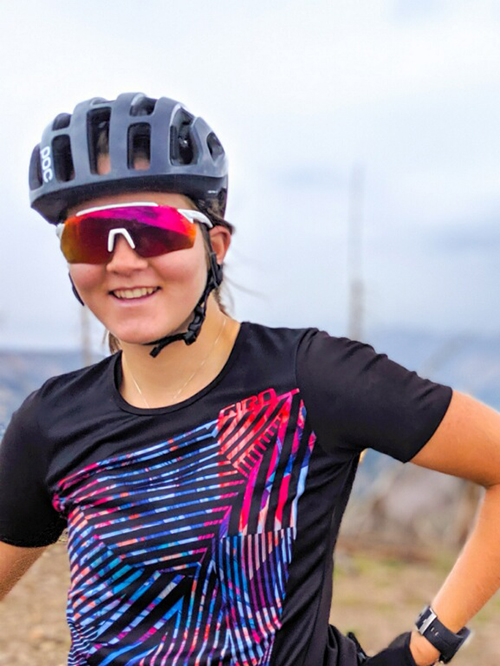 Student Spotlight
By Jesse Cole for the Weekly Sun
Anja Jensen is off to the races for her senior year at Wood River High School. An avid Nordic skier and mountain biking machine, Jensen is looking to continue her success streak.
She is a member of the Sun Valley Ski Education Foundation and the Wood River bike team. Since 2017, Jensen has skied at Junior Nationals for three consecutive years. What's more, she consistently placed first in her varsity events for mountain biking this year and was crowned state champion.
These passions have been many years in the making.
"I've been doing them pretty much since I could walk," Jensen said. "I started biking when I was four or five, and then skiing back when I was just being towed around by my mom."
Jensen has certainly come a long way since those days. Discipline and hard work are words common in her vocabulary, and her summer is lined up with hours of training and competitions. She competed in the USA Mountain Bike Nationals in July, then went to Canada to ski on a glacier.
Beyond the gratification that comes from seeing her efforts turn to gold, Jensen's love for her sports is multifaceted.
"I just love the people, for one," she said. "Even though both are seen as more of individual sports, the teams for both and the people are just amazing."
In terms of people, there is one individual in particular outside of her family who has had a significant influence in Jensen's life.
"My Nordic ski coach, Rick Kapala, has always been there, and he's just one of the kindest people I know," she said. "He's always had a very open heart and is always just giving out life lessons."
As though athletics weren't enough, Anja will be taking AP Calculus BC, AP Physics II, AP Government, AP Psychology, and College English during the school year.
"Math and science is definitely what I like and what I get," Jensen said. "I love that it's definite."
Whether it be the exhilaration of the slopes or the careful equations of the classroom, it seems definite Jensen is more than ready to meet any challenge with her attitude toward life, which can be summed up in a few words: "I just love getting out there," Jensen said.