WELCOME TO THE HEMINGWAY STEAM SCHOOL LIBRARY

At the John Dominick Library, we provide resources and services that

invite students, families and teachers

to explore their creativity

take intellectual risks

to reach their full potential as learners and global citizens
Access Destiny Discover HERE
Check out these GREAT digital libraries!

Take Me to PebbleGO

Link to PebbleGo for access to high-interest informational text for elementary students.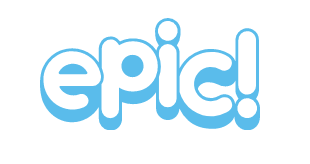 Epic: Digital Library

Epic is the leading digital library for kids 12 and under.

Ask your teacher or librarian for your class code for free access to this library of 40,000 titles.
Contact

Jamie Harding
JHarding@blaineschools.org
(208) 578-5050 x 2510

LIBRARY HOURS
Monday-Friday
7:30 a.m. - 3:00 p.m.