WELCOME TO THE HEMINGWAY STEAM SCHOOL LIBRARY

At the John Dominick Library, we provide resources and services that

invite students, families and teachers

to explore their creativity

take intellectual risks

to reach their full potential as learners and global citizens
Access Destiny Discover HERE
WANT e-BOOKS or AUDIOBOOKS?

Check out these GREAT digital libraries!
The BCSD digital library is just a few steps away: You will need to download the SORA app on your device.

2. or here.

3. Find my school: SELECT Blaine County School District

4. SELECT Staff and students

5. Sign in with Google.

6. While in Sora, select the menu icon in the righthand corner (AKA 'the hamburger') to add more libraries.

a. IDEA library provided by the Idaho Commission for Libraries provides additional titles for Idaho's students.

b. Both Hailey Public Library and The Community Library in Ketchum have Sora collections. You need a library card to add these options.

Link to PebbleGo for access to high-interest informational text for elementary students and PebbleGo Next for the middle grades.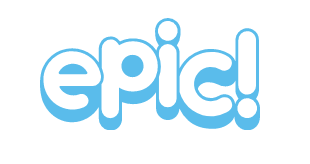 Epic is the leading digital library for kids 12 and under.

You can get summer access for your child at a reasonable monthly rate.
Contact

Jamie Harding
JHarding@blaineschools.org
(208) 578-5050 x 2510

LIBRARY HOURS
Monday-Friday
7:30 a.m. - 3:00 p.m.