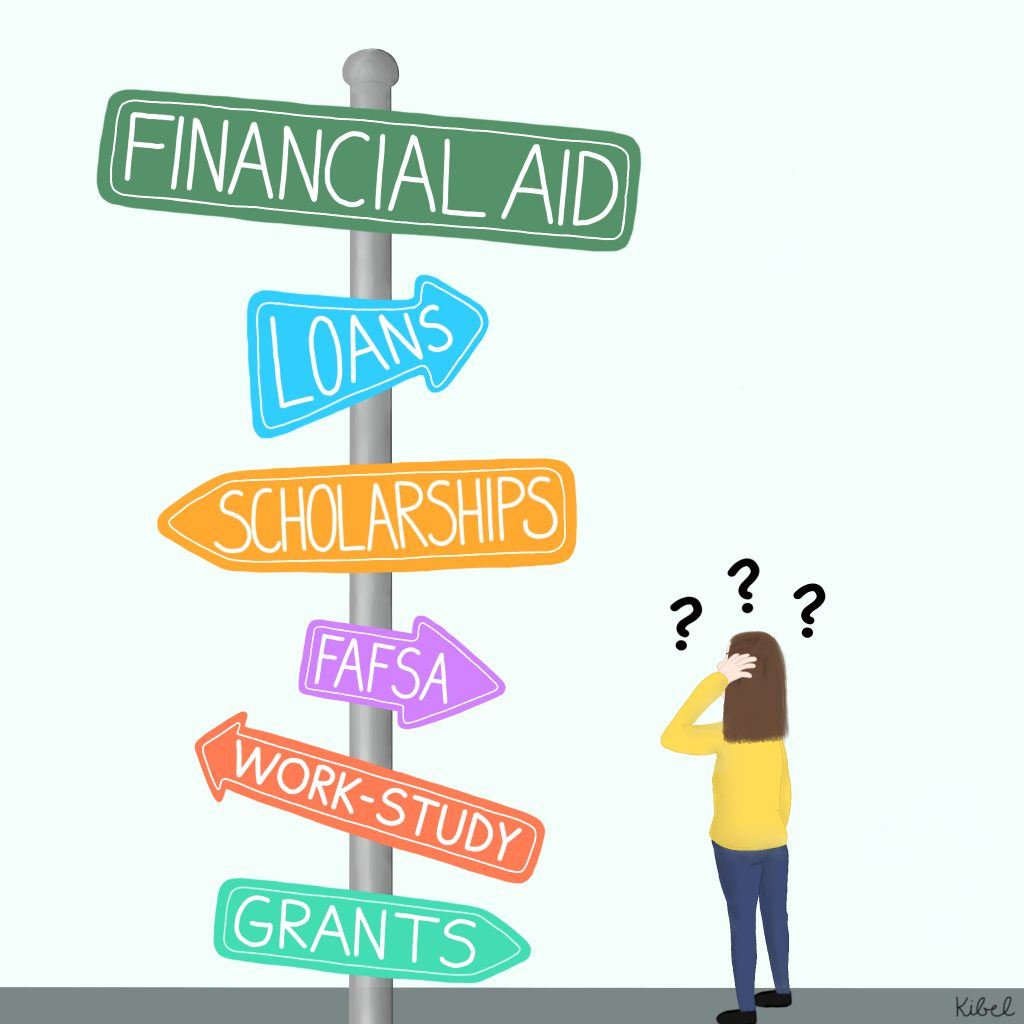 Types of Financial Aid

There are three main types of financial aid for college:

Scholarships

- money is given by individuals, organizations, or colleges for students to attend college. It is "free" money that doesn't need to be repaid, and there is often a merit component attached to it...a skill, ability, academic achievement, etc.

Grants

- money given by the government or college to students, based on "financial need" as determined by FAFSA/CSS Profile. It is also money that doesn't need to be repaid and there is usually no "merit" tied to receiving the money.

Pell Grants - one of the most common types of grants available to students, based on the FAFSA determination of "need."

Loans

- money provided by the government, colleges, or private institutions or banks to help fund college. This money must be repaid with interest and is the last option to pursue to pay for college. While most people will need to take some money out in loans for education, we advocate with your student to be wise about accessing these funds and recommend NOT taking any more loans than are offered by the federal government if possible. Feel free to speak with your student about whether your

family

will approach the loan situation differently.

Stafford Loan - government loan available to most students, regardless of family income status.

With "Subsidized" Stafford Loans, the government pays interest on the loan while the student is in college...if needed, this is the first loan to accept

With "Unsubsidized" Stafford Loans, the student is responsible for all interest from the disbursement of the loan. Because interest rates are still better for this type of loan than others out there, this is the next loan option most families accept, if needed

Parent PLUS Loans - additional loan options are available...if needed, we can discuss further individually.

There are two main applications for financial aid - the FAFSA and CSS Profile.

FAFSA - FAFSA stands for the Free Application for Federal Student Aid. Anyone who plans to apply for college financial aid will need to complete the FAFSA online. This is what qualifies a student for federal money (grants and loans) and most colleges also use this information to put together additional need-based aid packages for students.
CSS Profile - Only about 10-15% of senior families will complete this form! The CSS Profile is an additional financial aid application used by some selective colleges and universities. Check this list to see if any of your student's schools require it. It asks for the information from the FAFSA, as well as information about retirement accounts, equity in home values/property, and a wide array of additional information about family financial circumstances. In a situation where parents are divorced, BOTH parents' information is required to be submitted on separate CSS Profiles for the student.

Work Study

The Federal Work-Study Program is a way for students to earn money to pay for school through part-time on- (and sometimes off-) campus jobs. The program gives students an opportunity to gain valuable work experience while pursuing a college degree. However, not every school participates in the Federal Work-Study Program.

Students must complete the FAFSA to be eligible for work-study.