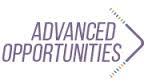 Idaho State Department of Education Program
Access the Advanced Opportunity Portal here

Fast Forward: Each student has $4,125 to use towards advanced opportunities in grades 7-12. This money can be used for overload courses, dual credit courses, and AP or CTE Exam fees.

Overload course: An overload course is a high school level course(IDLA or other online course) that is taken in excess of the student's regular school day. These courses are offered online, during the summertime, and after school. Fast forward pays $225 per overload course.

Dual Credits: Dual credit courses are transcribed on students' high school and colege transcripts. The Fast Forward money can pay up to $75 per credit.

Exams: Students can utilize Fast Forward funds to pay for AP or CTE Exam fees.